I received this galley in consideration for an honest review.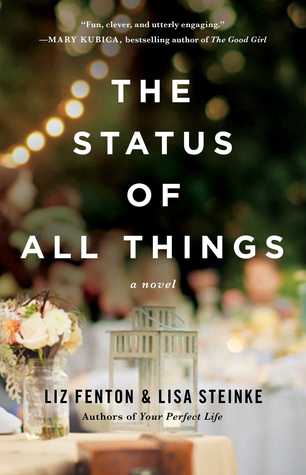 The Status Of All Things by Liz Fenton, Lisa Steinke
Published by Simon & Schuster on June 2, 2015
Genres: Women's Fiction, Fiction, Magical Realism
Goodreads


Kate is a thirty-five-year-old woman who is obsessed with social media. So when her fiancé, Max, breaks things off at their rehearsal dinner—to be with Kate's close friend and coworker, no less—she goes straight to Facebook to share it with the world. But something's changed. Suddenly, Kate's real life starts to mirror whatever she writes in her Facebook status. With all the power at her fingertips, and heartbroken and confused over why Max left her, Kate goes back in time to rewrite their history. Kate's two best friends, Jules and Liam, are the only ones who know the truth. In order to convince them she's really time traveled, Kate offers to use her Facebook status to help improve their lives. But her attempts to help them don't go exactly as planned, and every effort to get Max back seems to only backfire, causing Kate to wonder if it's really possible to change her fate.
I grabbed this book from Edelweiss because the premise was so interesting.  What if you could get a do over simply by updating your Facebook status?   Although the writing did not flow very well, the story itself started out strong as we are dropped into the hours before the wedding rehearsal dinner.  The devastation of having your fiance break things off the night before the wedding and then finding out your fiance was in love with your friend….well, that had the potential as a springboard for some major life changes.  Instead, I found myself very frustrated with endless exposition that really just got in the way of what should have been interesting and critical dialog.  A question would be posed by a character and then followed by so many paragraphs of backstory that I forgot what the question was in the first place.  I did enjoy the fact that Kate was in her mid-thirties since so many books seem to leave out out this age in favor of the 20s, and I really liked her best friend, Jules, who had a storyline that I would have liked to explore more thoroughly.
The world building surrounding the magical realism aspect was poor.  The rules were not well laid-out and the appearance of the 'magical black person' to help facilitate the mysterious power that Kate now possessed was truly cringe-worthy.  In more skilled hands,  I think this story would have been a good one.  There was so much potential in it and it seemed to want to say a lot about how social media not only controls our free time, but controls how we see our lives and the lives of others. However, it really just came off as Kate's navel-gazing about her relationships, and whatever thoughtful pondering may have resulted in reading The Status Of All Things were lost in my general disdain for Kate as a character.  The ending was quick and the conclusion came out of nowhere with very little support for  Kate's eventual direction  Obviously, this wasn't the book for me.  While I think many people liked it as a light beach read, there were just too many aspects that grated on my reading nerves.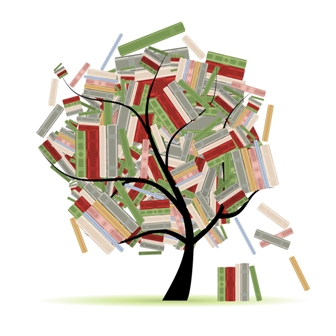 Related Posts