I received this galley in consideration for an honest review.
To Catch A Killer by Sheryl Scarborough
Published by Tor on February 7, 2017
Genres: Young Adult, Mystery
Goodreads

Erin Blake has one of those names. A name that, like Natalee Holloway or Elizabeth Smart, is inextricably linked to a grisly crime. As a toddler, Erin survived for three days alongside the corpse of her murdered mother, and the case—which remains unsolved—fascinated a nation. Her father's identity unknown, Erin was taken in by her mother's best friend and has become a relatively normal teen in spite of the looming questions about her past.

Fourteen years later, Erin is once again at the center of a brutal homicide when she finds the body of her biology teacher. When questioned by the police, Erin tells almost the whole truth, but never voices her suspicions that her mother's killer has struck again in order to protect the casework she's secretly doing on her own.

Inspired by her uncle, an FBI agent, Erin has ramped up her forensic hobby into a full-blown cold-case investigation. This new murder makes her certain she's close to the truth, but when all the evidence starts to point the authorities straight to Erin, she turns to her longtime crush (and fellow suspect) Journey Michaels to help her crack the case before it's too late.
Erin is both defined by and fascinated with the mystery surrounding her mother's murder.  She knows the facts but remembers nothing and has channeled that frustration into learning how to use science and forensics to solve mysteries.  Her guardian's brother just happens to be an expert and she idolizes his methods and advice.  The story begins when she finds the body of her favorite teacher, which pulls in the most popular athlete in school into the mystery and drives Erin to the belief that this murder is connected to her mother's. There is a small town feel to the book since Erin still lives with the infamy of what happened, but she has also been able to gain access to certain information because of that notoriety.  There is also a darkness following her, though, and while she has learned all she can about how to solve a crime using science, there is also a feeling that she needs to do it in order to find closure for herself.   I really liked Erin and her support system.  She had a town that knew her and looked after her. That closeness also made the mystery more intricate since it seemed that everyone may have had a reason to kill.
The mystery itself was dark.  As a toddler, Erin was left with her murdered mother for three days, which I think would haunt anyone.  It seems to haunt Erin who has managed to secretly amass clues about the murder and she has clearly never really accepted how her mother died.  Her guardian worries about Erin's mental health and there is a constant tug of war between what she thinks is healthy for Erin and Erin's desire for real answers.  Erin does seem ok, for the most part, but as the mystery surrounding her teacher unravels, the reader will start to wonder about the real consequences of having something that traumatizing buried so deeply in your subconscious.  As the mystery unfolded, my theory about who murdered Erin's mother kept changing.  That made the mystery really fun because the clues were laid out in a way that seemed to implicate different people.  By the end, it felt like everyone was a suspect, but the reveal was a good surprise and one I did not guess.  To Catch A Killer was a well-paced mystery that did a good job of combining the procedural aspects of mystery with the emotions of a family tragedy.  If you like mysteries, this would be a great choice for your reading list.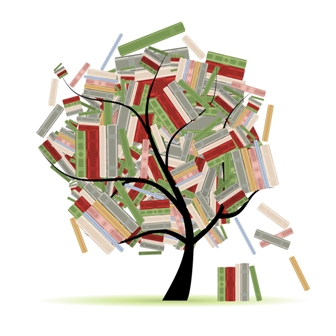 Related Posts