I received this galley in consideration for an honest review.
The Fortune Hunter by Daisy Goodwin
Published by St. Martin's Press on July 29, 2014
Genres: Fiction, Historical Fiction
Goodreads

In 1875, Sisi, the Empress of Austria is the woman that every man desires and every woman envies.

Beautiful, athletic and intelligent, Sisi has everything - except happiness. Bored with the stultifying etiquette of the Hapsburg Court and her dutiful but unexciting husband, Franz Joseph, Sisi comes to England to hunt. She comes looking for excitement and she finds it in the dashing form of Captain Bay Middleton, the only man in Europe who can outride her. Ten years younger than her and engaged to the rich and devoted Charlotte, Bay has everything to lose by falling for a woman who can never be his. But Bay and the Empress are as reckless as each other, and their mutual attraction is a force that cannot be denied.

Full of passion and drama, THE FORTUNE HUNTER tells the true story of a nineteenth century Queen of Hearts and a cavalry captain, and the struggle between love and duty.
I've always thought that historical fiction is best when at its root is a seed of truth.  The Fortune Hunter tells a story that involves the Empress of Austria, a profoundly lonely and somewhat tragic figure, whose real life story is worth researching after you've read this book.  In the book, her visit to England brings her into the orbit of Captain Middleton, whose life is so connected to riding and horses that his nickname, "Bay",  was in honor of a famous horse of the time.  I felt like I was pulled into this small section of a history where these three very different people intersected and a story that was interesting, romantic,  and sad.  The details of  the every day lives of the wealthy and titled of the time added to my enjoyment of this The Fortune Hunter.  Activities like photography, fox hunting, steeple chases, and even visits with Queen Victoria, were all a part of the world of The Fortune Hunter.  It was like witnessing history from my seat right in the middle of an absorbing story.   The Fortune Hunter takes detailed research and weaves a very compelling and interesting fiction supposition of how things might have been for Bay, Sisi, and Charlotte.
I found Bay  to be a fascinating character.  You will find no alpha male in Captain Middleton.  Bay's humble beginnings mixed with his seemingly effortless way with the ladies made him someone who I think could be seen as wishy-washy or even, as the title implies, a fortune hunter.  However, as the situation unfolded, I also saw him as a victim of the persona he seemed to willingly create for himself.  In his struggle, I got a sense of how trapped he was within the confines of the social structure of the time.  He was lauded for his skill with horses and his military service, but if he was viewed as trying to overstep his station, others were more than happy to point out his lack of pedigree.  While I'm not sure I can say I thought he was an entirely sympathetic character, I did feel for him at times.  I felt equally conflicted about the Empress, whose life was not really her own.  Her bizarre beauty rituals and obsession with her looks was a sort of prison for her.    In may ways, she was just as trapped by her station in life as Middleton was.   As the story unfolded I found myself getting more and more involved and stayed up way too late because I just couldn't put it down.  After I read the last page, I wanted to know more about the people whose lives were explored in this story.  While some liberties were taken, the foundation in fact, combined with the fictional embellishments, really made the story come to life.  Fans of historical fiction should definitely put The Fortune Hunter on their reading lists.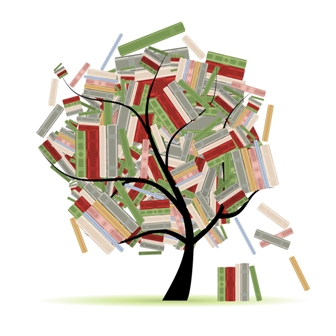 Related Posts