I received this galley in consideration for an honest review.
Dark Paradise by Angie Sandro
Series: Dark Paradise #1
Published by Hachette on July 1, 2014
Genres: Romance
Goodreads

Mala LaCroix has spent her whole life trying to escape her destiny. As the last in a long line of "witch women," she rejects the notion of spirits and hoodoo and instead does her best to blend in. But when she finds a dead body floating in the bayou behind her house, Mala taps into powers she never knew she had. She's haunted by visions of the dead girl, demanding justice and vengeance.

Landry Prince has always had a crush on Mala, but when Mala discovers his sister, murdered and marked in some sort of Satanic ritual, he wonders if all the rumors about the LaCroix family are true. Yet after Mala uses her connection to the spirit world to identify his sister's killer, he starts to form his own bond to her . . . a very physical one. As they move closer to each other and closer to the truth, Mala and Landry must risk everything—their families, their love, and even their lives.
I received this galley in consideration for an honest review.
Dark Sacrifice
by
Angie Sandro
Published by
Hachette
on August 12, 2014
Genres:
Romance
Goodreads
Mala LaCroix sees dead people—really. After using her psychic gifts to catch a killer, she's locked in a psych ward and must strike a deal with the devil to secure her release. Apprenticed to a dark arts practitioner, Mala vows to free herself and save her loved ones from danger. But she doesn't know who to turn to when her crush on Landry Prince turns into something more serious.

Landry has sacrificed everything to protect Mala. A near-death experience changes him forever, and now he, too, possesses supernatural powers he doesn't understand. Mala and Landry must band together to defeat the dark forces—both human and otherworldly—who would use their abilities for evil. Even as they fall for each other, they must prepare to battle for their very souls . . .
As New Adult continues to build a following, I am seeing some really fun New Adult Paranormal titles come across my dashboard.  The Dark Paradise series is one that comes to mind when I think of this particular sub-genre.  Mala is a heroine that really just wants to be normal.  Growing up the daughter of a "witch" in an area where people are still very superstitious has always been more of a burden than a gift.  She is defensive and withdrawn, relying on the few people she trusts to help her make a life for herself after high school.  I liked Mala and her determination to succeed in life.  Of course, discovering that she has 'abilities' kind of puts some kinks in her plan.   The murder mystery in book one was well written and while the first part of the book takes its time, it's a good set up for what we read as the story progresses.  Landry, her somewhat unwilling partner in all of this, an love interest is kind of a mess himself, and in many way, although Mala has not had the privileges he's had, it made Mala better able to handle the roadblocks in her life.
Book two, Dark Sacrifice,  really picks up the pace.  There is still a bit of tension between Landry and Mala, but Landry's new abilities definitely cause some understandable issues.  I don;t want to give too much away, but I will say that Dark Sacrifice was a really fun and fast-paced story.  When I think about what New Adult Paranormal could and maybe should be, I will think of this series.  If you aren't a paranormal fan, I think that there are enough contemporary elements in it that would make it appealing to someone who is reluctant to read a story with these elements.
I received Dark Sacrifice in consideration for an honest review.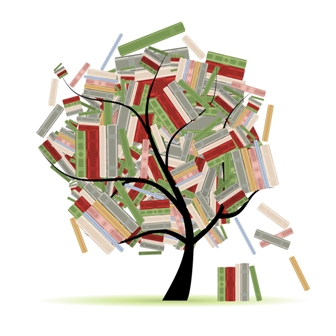 Related Posts