The Promise Of Amazing
Author:
Robin Constantine
Category:
Young Adult
Publisher:
Balzar+Bray
Release Date:
12-31-13
Wren Caswell is average. Ranked in the middle of her class at Sacred Heart, she's not popular, but not a social misfit. Wren is the quiet, "good" girl who's always done what she's supposed to—only now in her junior year, this passive strategy is backfiring. She wants to change, but doesn't know how. Grayson Barrett was the king of St. Gabe's. Star of the lacrosse team, top of his class, on a fast track to a brilliant future—until he was expelled for being a "term paper pimp." Now Gray is in a downward spiral and needs to change, but doesn't know how.  One fateful night their paths cross when Wren, working at her family's Arthurian-themed catering hall, performs the Heimlich on Gray as he chokes on a cocktail weenie, saving his life literally and figuratively. What follows is the complicated, awkward, hilarious, and tender tale of two teens shedding their pasts, figuring out who they are—and falling in love. – Goodreads
I really found myself going back and forth about this book.  In one scene I would be rapt with attention and the next, I was rolling my eyes until they ached.  The story is of a ne'er do well boy and an "average" girl who fall in love, but with complications.  It's a common enough story, although it is very easy to make it your own, so I don't fault the trope.  I think what first bothered me was Wren's insistence that she was average.  It was very forced.  She told the reader over and over again how very average she was and it really took me out of her character development.  I guess I wanted more show and less tell in that respect.   The story has some interesting twists in it, and there were some side characters that I actually wanted to get to know better. Both Wren and Grayson had interesting and complicated families, but I felt that that aspect of the story wasn't developed enough and I wish I could have had more.
Despite everything I just mentioned, there was something that I thought saved this story, and that was Grayson.  I've read a few reviews that are pretty critical of his character, but I submit that YA boyfriends don't have to be perfect. (Shocking, I know.)  In fact, they become much more interesting people if they aren't, and boy was Grayson far from perfect.  If I found Wren a bit dull, Grayson was chock full of contradictions.  He had a terrible moral compass in most ways, but I had a hard time saying "yes, he was a terrible, bad guy."  That is what made me stick with this book.  I hardly ever see any characters, much less love interests, with such huge flaws.  He really put himself and Wren in a bad position and I have to say that I thought it was a brave choice for the author to make in  world full of green-eyes, ripped abs, and boys with a perfect understanding of every problem a girl ever had.  I wanted to smack him, yes, but I wanted to read more about him, too.  So, even thought this book didn't work for me 100%, I have to say that I enjoyed the way it seemed to relish taking on a complicated main character.
I received this galley in exchange for my honest review.
Find Robin Constantine online:
Website
Twitter
Facebook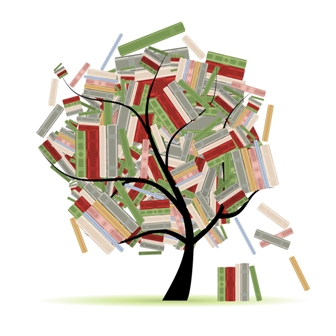 Related Posts