If you have read Tempest, this review is spoiler free.
Vortex
Author: Julie Cross
Category: Young Adult
Format: Hardcover
Publisher: St. Martin's
Release Date: 1-15-13
Jackson Meyer has thrown himself into his role as an agent for Tempest, the shadowy division of the CIA that handles all time-travel-related threats. Despite his heartbreak at losing the love of his life, Jackson has proved himself to be an excellent agent. However, after an accidental run in with Holly—the girl he altered history to save—Jackson is once again reminded of what he's lost. And when Eyewall, an opposing division of the CIA, emerges, Jackson and his fellow agents not only find themselves under attack, but Jackson begins to discover that the world around him has changed and someone knows about his erased relationship with Holly, putting both their lives at risk all over again. – Goodreads
Jackson certainly has a lot of distractions to keep his mind off of Holly, but his thoughts go to her almost constantly.  Although they are apart for much of Vortex, her presence is still very strong in this story.  As in Tempest, Vortex takes you on another mind bending ride with time travel, time lines and a new team of agents, each with their own struggles.  I think what I liked most about this book was the influx of new characters and the surprising twists involving those we thought we knew.  While we met some of newer characters in Tempest,  the reader gets to know everyone a little better.  This includes some interesting revelations about Jackson's dad and a new organization that makes things even more dangerous and complicated for the young Tempest agents.  Whereas Book one was a set up of the world(s) that Jackson inhabits, this book was slightly less complicated in that department.  There weren't as many time lines to keep track of, but the addition of new enemies kept things from ever getting boring.
I think one of the reasons I like Jackson so much is because he is a perfect combination of jerk and nice guy. In other words, a flawed hero.  We saw some of his jerk side in Tempest, but in Vortex it seemed to me that his experiences have changed him and he did some pretty selfless things.  Of course, a lot of it backfired, but it's the thought that counts, right?  Within this book of twists and turns, is a story about a teenage guy who's life is extremely complicated, both emotionally and physically.  As he starts to try to distance himself  from the Holly he let go, he also slowly learns that he has to trust his team.  There were some complicated emotions wrapped up in all of these new friendships and its not clear where it's going, but I think it will make for some very interesting dynamics in book three.  As for the action, there is plenty of it.  There was a great combination of physical action and espionage which really kept me involved in the story.  This isn't a book that allows your mind to wander, that's for sure.  The ending of this installment was both romantic and heart-stopping.  It was quite a cliffhanger and January of 2014 seems very far away right now!
This book earned 4 birds:


I received this book from the publisher in exchange for my honest review.
Find Julie Cross online:
Website
Twitter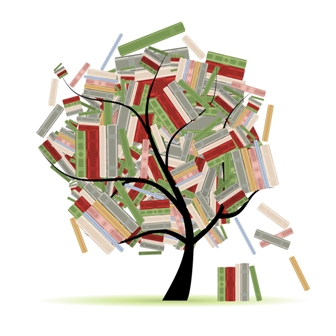 Related Posts