Vengeance
(Fracture #2)
Author:
Megan Miranda
Category:
Young Adult
Publisher:
Bloomsbury
Release Date:
2-4-14
Nobody
really
believes in a curse. Until you know the people who disappear. Too much coincidence, you look for reason. Too much death, you grasp for something to blame. Carson pulled Delaney out and he died on the side of the road with her mouth pressed to his. Her air in his body. Troy. She told the cops it was suicide. Didn't matter. The lake released her and grabbed another. But when Decker's father dies in a pool of spilled water on their kitchen floor, all Decker can feel is a slow burning rage. Because he knows that Delaney knew that his dad was going to die. She knew and backed out of his house and never said a word. Falcon Lake still has a hold on them both, and Decker can't forgive Delaney until he knows why. – Goodreads
"Nobody really believes in a curse. Until it has a face. Until you know the people who disappear. Until you know the person who wore the diamond and died. Until you're the one with the ball rolling between your legs on the final out of the ninth inning. Too much coincidence, you look for reason. Too much death, you grasp for something to blame." – eGalley Pg.10
Fracture was one of my favorite reads of 2012, so I was very excited to hear that Megan Miranda was writing a follow-up.  Vengeance is written from Decker's point of view, which I absolutely loved.  Not only was Decker a character I really liked in Fracture, but I always enjoy seeing a character from a different point of view.  Whereas we got to know Delaney in her own words in Fracture, we get to know Decker in Vengeance, and see Delaney as he does.  This story was really Decker's story because the tragedy revolves around his family, this time.  His guilt and PTSD related to Delaney's near drowning still haunts him, and I gained a new appreciation for what he went through in Fracture.   The same group of friends we met in Fracture are still here and dealing with the deaths of their close friends.  Their wounds are not yet healed, which added a lot of weight to the idea that there might actually be a curse.
I could not put this book down.  Megan Miranda is so good at pulling you into a story and making you guess.  As many books as I read, I am almost never wrong about who or what is behind all of the mysterious happenings, but Vengeance took me by surprise.  It really kept me guessing the entire book.  The feeling that Falcon Lake has become a being or entity that can take people, and wants its due for not killing Delaney, is such a wonderful and spooky idea.  Its presence is palpable throughout the book and its pull on the characters really gave Vengeance a dark and atmospheric feel.  As I mentioned before, along with the mystery surrounding the Lake, there is a personal drama element to the story that I found to be so well done.  Decker's father dies pretty early on in the book and we really see what a curse Delaney's gift can be.  Decker is not only mourning his dad, but he is trying to come to terms with the idea that Delaney knew and never said anything.  A lot of this book was their conflict and as it intertwined with the mystery aspect, I found it to be a really compelling blend of the three ideas: romance, relationships, and spooky mystery.  I wasn't sure if this book would live up to my love for Fracture, but Vengeance was just as good and I can recommend it without any reservations!
I received this galley in exchange for my honest review.
Find Megan Miranda online:
Website
Twitter
Facebook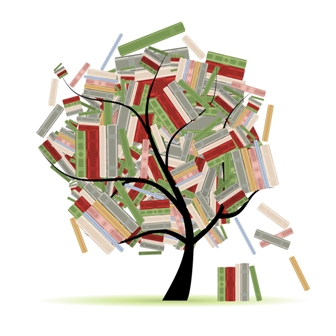 Related Posts