Time Between Us
Author:
Tamara Ireland Stone
Genre:
Young Adult
Format:
ARC
Release Date:
10-9-12
Publisher:
Hyperion
Anna and Bennett were never supposed to meet: she lives in 1995 Chicago and he lives in 2012 San Francisco. But Bennett's unique ability to travel through time and space brings him into Anna's life, and with him, a new world of adventure and possibility. As their relationship deepens, they face the reality that time might knock Bennett back where he belongs, even as a devastating crisis throws everything they believe into question. Against a ticking clock, Anna and Bennett are forced to ask themselves how far they can push the bounds of fate—and what consequences they can bear in order to stay together.
I'm likely to jump at the chance to read any book that has a time travel plot and this book did not disappoint.  Perhaps it's because my teen years were spent in the 90s, but I just loved revisiting a world before cell phones were in everyone's pockets and laptops were as big as desk-top computers today. I also loved the idea that traveling could be as easy as imagining a place you want to be.  Thailand, Mexico, Chicago – all of these places, and times, are possible in Time Between Us.  Bennett's ability to time travel has certainly caused some problems in his life, but his relationship with Anna is so well structured that you will see why he is willing to risk everything to be with her.  I was completely invested in the story thanks to good world building and believable characters.
I have seen this compared to The Time Traveler's Wife and while there are some similar themes, I think that Anna's final decision about her life and how it intersects with Bennett's differentiated it and made it a book that can easily stand on its own merits.  The ethical pitfalls of time travel were particularly interesting to me.  Bennett has constructed strict rules for himself and when Anna asks him to compromise those standards, an interesting conflict arises.  Ultimately, it seemed to raise the question of whether the bad things in life should be fixed or whether something that seems devastating at the time can lead to better things in the future.  The author weaves a story that touches on that question several times, and it could have easily become didactic if not for the way the writing presented the problem. The author does not try to convince you either way and lets the reader decide for themselves, which I appreciated very much.  At the core of the story was Anna and Bennett's romance, which was beautifully written and is a love story worth reading. Time Between Us combines romance with time travel and a plot that links together perfectly.  It left me with a very big smile on my face!
I received this ARC in exchange for my honest review.
Find Tamara Ireland Stone online:
Website
Twitter
Facebook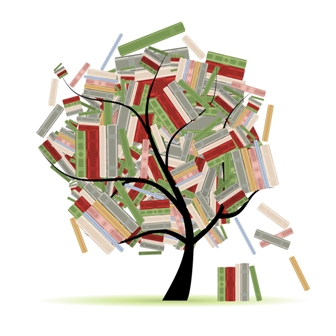 Related Posts