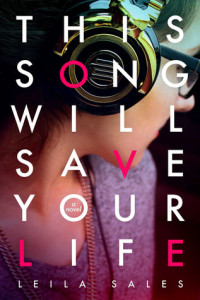 This Song Will Save Your Life
Author:
Leila Sales
Category:
Young Adult
Publisher:
Farrar, Straus and Giroux
Release Date:
9-17-13
Making friends has never been Elise Dembowski's strong suit. All throughout her life, she's been the butt of every joke and the outsider in every conversation. When a final attempt at popularity fails, Elise nearly gives up. Then she stumbles upon a warehouse party where she meets Vicky, a girl in a band who accepts her; Char, a cute, yet mysterious disc jockey; Pippa, a carefree spirit from England; and most importantly, a love for DJing. –
Goodreads
"What do you think it takes to reinvent yourself as an all-new person, a person who makes sense, a person who belongs? Do you change your clothes, your hair, your face? Go on, then. Do it. Pierce your ears, trim your bangs, buy a new purse. They will still see past that, see you, the girl who is still too scared, too smart for her own good, still a beat behind, still – always, wrong." – ARC Pg. 1
This Song Will Save Your Life is one of those books that is more than just a book; it's a story that resonates with anyone who has ever felt that they had to hide or change something about themselves.  Elise is the proverbial square peg in a round hole who tried to manage her social awkwardness the only way she knows how, by researching how to be normal.  When a particularly bad experience drives her to explore the idea of suicide, the subsequent fall-out results in some soul searching for Elise.  Although her time at school is the core of her misery, her family plays an interesting role, as well.  I found the dynamics of Elise's time between her Dad's and her Mom's houses to be very realistic and well done.  They were a family that loved each other, even if they didn't understand what Elise was going through.  I really wanted to ask Elise to trust her Mom and Dad with her feelings, but that was a long process for her.  I always love to see flawed but loving families, especially in YA, because I think it really resonates with readers.  Families are complicated and, like Elise, they defy categorization most of the time.
Elise's accidental discovery of a whole new life was so fun to read.  It was like she found a world that finally appreciated her, and one where she had to learn to trust and open up.  Somewhere along the way, Elise is able to fight for herself and for who she is.  That sounds like an easy, after school special type fix, I know, but that is not this story.  This story is a much harder mountain for Elise to climb.  She is not only ignoring the voices of her peers, but she is ignoring her own destructive inner voice that keeps telling her she will never be "normal".  Her passion for music and for being a DJ opens up her social world, but it also fixes a broken place inside of her.  So, in that respect, it's much more than just a hobby, and the wonderful writing does an excellent job of conveying just how transformative this whole experience is for Elise.  The romantic sub-plot was wonderfully done, as well, because it was messy and real.  The thing is, Elise doesn't turn into a swan, she simply gains the confidence to show the world the weird and wonderful person she really is, without apologies or excuses.  In the end, she was surrounded by love and friendship that she was able to accept on her terms and without having to be someone else.  This Song Will Save Your Life has earned a spot on my all-time favorites list with its music, beautiful writing, and relatable, wonderful characters.
"Sometimes people think they know you. They know a few facts about you, and they they piece you together in a way that makes sense to them. And if you don't know yourself very well, you might even believe tat they are right. But the truth is, that isn't you." – ARC pg. 241
I received this ARC in exchange for my honest review.
Find Leila Sales Online:
Website
Twitter
Facebook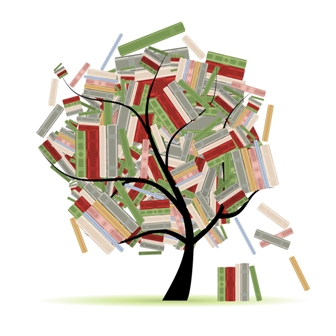 Related Posts