Things I Can't Forget
Author: Miranda Kenneally
Category: Young Adult
Format: ARC (borrowed)
Publisher: Sourcebooks
Release Date: 3-1-13
Kate has always been the good girl. Too good, according to some people at school—although they have no idea the guilty secret she carries. But this summer, everything is different… This summer she's a counselor at Cumberland Creek summer camp, and she wants to put the past behind her. This summer Matt is back as a counselor too. He's the first guy she ever kissed, and he's gone from a geeky songwriter who loved The Hardy Boys to a buff lifeguard who loves to flirt…with her. Kate used to think the world was black and white, right and wrong. Turns out, life isn't that easy… – Goodreads
I admit that the controversial nature of the premise is what drew me to this book. Kate is a good girl, int that she goes to church and follows the rules.  When she steps out of the circle of her religious beliefs and helps a friend, her guilt over what she perceives as a breech of faith ends up causing her to push her best friend away.  Her time as a counselor at a local summer camp proves to be transformative as she meet Matt, who is certainly swoon worthy, but is also a sort of journey guide, in a way.  He is the bridge between the rigid rules she sets for herself and a more accepting way of looking at the people in her life.  Although there is a strong romantic element to this story, I especially liked the friendship that forms between Parker and Kate.  (Yes, that Parker).  If you read Stealing Parker, you know that Parker went through her own crisis and that experience makes her another one of the people that seems to open Kate up to a world of acceptance.  The different kinds of relationships in this book (parental, romantic, platonic friendship) were woven beautifully throughout the story and really brought depth to Kate's deeper understanding of the situations and people around her.
I think the the real beauty of this book for me was that I did not always agree with Kate.  Kate and I would not see eye-to-eye on a lot of issues, but I still loved her.  There was something so deeply honest about the way she struggled with her changing world and the many epiphanies that made her foundation a little unstable.  Her world began as something that was very black and white and when she was confronted with the grey, she clung to her faith and soon discovered that she might have to step outside of what she has been told and discover some answers for herself.  In the end, I felt like this was Kate's journey toward integrating her deeply held beliefs with the diversity of the experiences of the people around her.  All of that is amazing in itself, but its not even what I thought was the best thing about this book.  The best thing about this was was the way that Kate takes in all of this new information and adult situations and does it without feeling like she ultimately compromises who she is.  Her sense of self is not threatened by the decisions of others and as she learns to accept others for who they are, she decides to settle for nothing less than asking them to accept her as she is, as well.  I will never stop recommending this book to teens and adults. Miranda Kenneally has outdone herself with this story and you are really missing out if you don't pick up a copy today.
This book earned 5 birds:
 

Find Miranda Kenneally online:
Website
Twitter
Facebook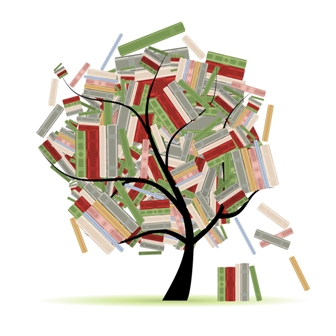 Related Posts