The Winner's Curse
Author:
Marie Rutkoski
Category:
Young Adult
Publisher:
FSG
Release Date:
3-4-14
As a general's daughter in a vast empire that revels in war and enslaves those it conquers, seventeen-year-old Kestrel has two choices: she can join the military or get married. But Kestrel has other intentions.  One day, she is startled to find a kindred spirit in a young slave up for auction. Arin's eyes seem to defy everything and everyone. Following her instinct, Kestrel buys him—with unexpected consequences. It's not long before she has to hide her growing love for Arin. But he, too, has a secret, and Kestrel quickly learns that the price she paid for a fellow human is much higher than she ever could have imagined. Set in a richly imagined new world,
The Winner's Curse
by Marie Rutkoski is a story of deadly games where everything is at stake, and the gamble is whether you will keep your head or lose your heart. – Goodreads
The Winner's Curse starts quietly with a quiet young lady who obviously has a lot pushing her up from under the surface of her life, which is full of social pressure and obligation.  The daughter of a general, with only the choice of a life of war or a life as a wife and mother, Kestrel tries to balance her need for freedom with her feeling that, in some way, she will be living a life that is not her choice.  Her purchase of a slave sets in motion one of the most thrilling and engaging stories I have read in a long time.  The world building was absolutely fantastic.  This is a world that is still recovering from war, but as a reader, I felt that the information about the war that divided the population into owners and slaves was presented in a way that gave me all of the information without giving the impression of a history lesson.  Arin's character is was quiet, but his anger and potential was still communicated so that the revelations about his past were well paced throughout the story.  The same can be said for Kestrel, whose character development was outstanding in its scope.  By the time the book reached its end, I truly felt as if I knew both Arin and Kestrel as fully formed people.
The romance was  absolutely brilliant, but with so little in the way of overt gestures, that you will be amazed at what Marie Rutkowski has accomplished.   In a society that looks beautiful, but hides grave injustice and brutality, the romance really stood out, which might be why it worked so well. It builds slowly and painstakingly, and by the time they realize what's going on, the sheer desire for them to connect goes way beyond physical.  It was a joy to read because I absolutely swooned at the love while marveling at how the emotions were communicated with such subtlety.  The Winner's Curse is a powerful, romantic, action-packed, heart-breaker of a book that left me breathless for the next installment more than anything else I have read this year.  If you're wondering whether it will live up to the hype, the answer is a resounding YES.  Make sure you read this as soon as possible.
I received this galley in exchange for my honest review.
Find Marie Rutoski online:
Website
Twitter
Facebook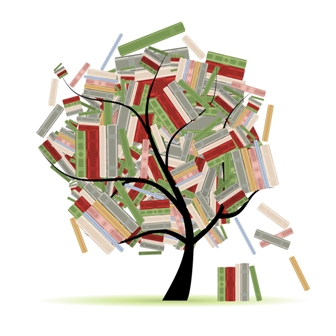 Related Posts