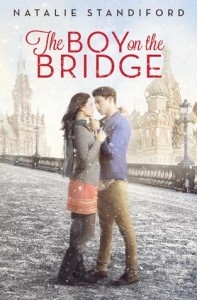 The Boy On The Bridge
Author:
Natalie Standiford
Category:
Young Adult
Publisher:
Scholastic
Release Date:
7-30-13
Laura Reid goes to Leningrad for a semester abroad as Cold War paranoia is peaking in 1982. She meets a young Russian artist named Alexei and soon, with Alexei as her guide, Laura immerses herself in the real Russia–a crazy world of wild parties, black-market books and music, and smuggled letters to dissidents. She must keep the relationship secret; associating with Americans is dangerous for Alexei, and if caught, Laura could be sent home and Alexei put under surveillance or worse. At the same time, she's been warned that Soviets often latch onto Americans in hopes of marrying them and thus escaping to the United States. But she knows Alexei loves her. Right?  As June approaches–when Laura must return to the United States–Alexei asks Laura to marry him. She's only nineteen and doesn't think she's ready to settle down. But what if Alexei is the love of her life? How can she leave him behind? If she has a chance to change his life, to rescue him from misery, shouldn't she take it? –
Goodreads
At the risk of dating myself, the time setting of The Boy On The Bridge, is one that I remember very well.  When I first heard the plot of this book, I wondered how teens would receive this story.  There hasn't been a Soviet Union for many years and the cultural knowledge of a population that was defined by bread lines and blue jean coveting is all but lost.  However, I think that the story stands out and anyone that reads it, of any age, will appreciate the friendship turned romance and the timeless question of whether love can, or should, conquer all.  Leningrad (St. Petersburg) is as much a character in the book as Aloysha or Laura.  It ends up being not just about Laura's unexpected romance with a Russian boy, but with a city that brought her much more than she expected.  The situation that Laura faces is undoubtedly a difficult one.  The comfort of her life in the States is brought into stark contrast with Aloysha's existence as a struggling artist.  Her doubts and her conflicted feelings about the whole situation gave the story wonderful depth.
I think that I ended up enjoying this book on two different levels.  On one level, it was interesting going back to a time when Russia was the Soviet Union and they were firmly and forever behind the Iron Curtain.  My memories of the evening news are comprised of stories about the USSR, Olympic boycotts, and fear that we were on the brink of an epic nuclear standoff.    The second level, is the rather star-crossed romance between Laura and Aloysha.  Laura is drawn into Aloysha's world and there is always a seed of doubt in her mind about his motivations for befriending her and trying to continue a romance.  Aloysha is as tragic a figure as he is dashing and as Laura got to know him, I felt as if I was falling in love right along with her.  Hold on to your hearts because the ending is one of the most painful and wonderfully bittersweet that I have read in a very long time.  Natalie Standiford does not disappoint in this story set in a time and political environment that no longer exists.  In many ways, it's a contemporary-historical, to completely make up a phrase.  I found it fascinating, romantic, bittersweet, and enchanting.
I received this ARC in exchange for my honest review.
Find Natalie Standiford online:
Website
Twitter
Facebook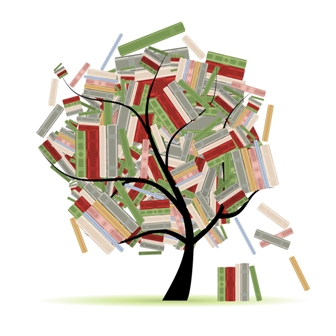 Related Posts