The Waking Dark
Author:
Robin Wasserman
Category:
Young Adult
Publisher:
Random House
Release Date:
9-10-13
They called it the killing day. Twelve people dead, all in the space of a few hours. Five murderers: neighbors, relatives, friends. All of them so normal. All of them seemingly harmless. All of them now dead by their own hand . . . except one. And that one has no answers to offer the shattered town. She doesn't even know why she killed—or whether she'll do it again. Something is waking in the sleepy town of Oleander's, Kansas—something dark and hungry that lives in the flat earth and the open sky, in the vengeful hearts of upstanding citizens. As the town begins its descent into blood and madness, five survivors of the killing day are the only ones who can stop Oleander from destroying itself. Jule, the outsider at war with the world; West, the golden boy at war with himself; Daniel, desperate for a different life; Cass, who's not sure she deserves a life at all; and Ellie, who believes in sacrifice, fate, and in evil. Ellie, who always goes too far. They have nothing in common. They have nothing left to lose. And they have no way out. Which means they have no choice but to stand and fight, to face the darkness in their town—and in themselves. – Goodreads
In a very spooky and detached narrative voice, The Waking Dark tells the story of a town that completely falls apart with a series of mysterious and gruesome events.  You follow the story of several teens, all in very different places in their lives, as they try to survive the strange things that are happening.  From the super religious good girl to the girl whose family deals and make meth, to the son of a religious fanatic, you get a very diverse cross section of life experience s that are all brought into chaos by the murder and mayhem.  There also seemed to be a lot about religion and its role in events that spur hysteria.  I'm not exactly sure how that was supposed to tie together.  It struck me as being especially odd because there was no clear science versus faith battle.  It was simply that many of the nut jobs in the town were radical Christians.  It's quite possible that I missed something, however, so I won't go as far to say that is was an overt message, but it was prominent enough to give me pause.
The bottom line is that this book wasn't just dark, it was densely and impenetrably dark.  I will tell you now, that the murder of a baby is described, as well as the gory deaths of many others in the town, as well as meth, sexual abuse, and assault of all kinds.  I was not expecting it to be quite at that level, to be honest.  I do not read horror, so I can't tell you whether or not this was a good example of the genre.  The writing was good and the descriptions of what happened were vivid.  The way the town descended into madness was well plotted and the pacing was good.  There is a part of me that recognizes the skill it took to construct this story, but there is another part that felt the gore was a bit gratuitous.  I think I just have to say that if you enjoy dark and violent books, you will really enjoy The Waking Dark.
I received this galley in exchange for my honest review.
Find Robin Wasserman online:
Website
Twitter
Facebook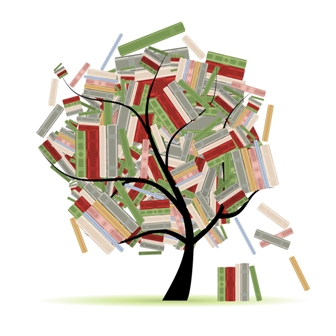 Related Posts