I am very happy to have Joy Preble on the blog today answering questions about her new book, The Sweet Dead Life, which is  being released on May 14th!  Today, I'm asking Joy a few questions about her new book, but don't forget to visit the other tour stops and enter their giveaways, as well!  My review will be posted tomorrow and you won't want to miss reading about this hilarious and fun book!

Here's a little bit about The Sweet Dead Life:


Jenna Samuels is having a very bad eighth-grade year. Her single mother spends all day in bed. Dad vanished when she was eight. Her 16-year-old brother, Casey, tries to hold together what's left of the family by working two after-school jobs— difficult, as he's stoned all the time. To make matters worse, Jenna is sick. When she collapses one day, Casey tries to race her to the hospital in their beat-up Prius and crashes instead. Jenna wakes up in the ER to find Casey beside her. Beatified. Literally. The flab and zits? Gone. Before long, Jenna figures out that Casey didn't survive the accident at all. He's an "A-word." (She can't bring herself to utter the truth.) Soon they discover that Jenna isn't just dying: she's being poisoned. And Casey has been sent back to help solve the mystery that not only holds the key to her survival, but also to their mother's mysterious depression and father's disappearance. – Goodreads
1. How did you come up with the idea for THE SWEET DEAD LIFE?
The idea came from a discussion with my editor at Soho Press. Basically, he was beginning a new imprint and wanted to work with me. He had this two line idea about a stoner dude whose family life sucks for mysterious reasons and who's working two jobs to take care of sister. One day the sister gets really sick and he crashes their car taking her to the hospital and dies and comes back as her guardian angel. For a variety of reasons, these two sentences really resonated with me. And I said, "I think it should be set in Texas." I wrote some sample pages and eventually this became THE SWEET DEAD LIFE, a much larger story about family and love and the healing power of kolaches. Basically an angel book with a Texas makeover and a narrator with a voice that is in turns sassy and sarcastic, loving, bitter and insightful.
2. THE SWEET DEAD LIFE has a heroine who's 14, which is a bit younger than many YA books.  What made you write Jenna as slightly younger than the typical YA age of 16 or 17?
Well, the simple answer is that's how editor Dan initially envisioned her. But the more complex answer is that I really wanted Jenna to have a certain level of innocence in relation to her brother. She needed to be young enough that he felt truly responsible for her well-being. And young enough that their story would resonate more because she was young. We had a sense that this would turn into at least a two book series, so it's been great fun to age her up a year in the sequel, which starts the night before her 15th birthday. She gets her first ever love interest in the sequel so pay attention in TSDL and you might be able to figure out who it's going to be!
3. How does it feel to end one series and begin talking about and writing a new one? 
Scary. Fun. Thrilling. It's nice that Jenna's voice is a real departure from what I've written before, but there's still a paranormal element so my fan base can come right along with me. Like you!
4. If you could pick any celebrity to be your guardian "A-word", who would it be and why? 
Well, that would mean I'd have to kill them off first! But if you don't tell him that part, my immediate answer is Robert Downey, Jr. Cause seriously, who wouldn't want RDJ/Ironman saving her butt from danger? I forgive him almost all his excesses. I just do.
5. What are you working on right now? 
At the moment I'm doing the final big push of revisions for THE A WORD, which is the TSDL sequel and comes out next May, 2014. We just finalized the first 45 pages for a Soho Spring 2014 Sampler. And of course SWEET DEAD LIFE releases on 5/14, so I'll be busy promoting. After that, I'll be working on new projects for awhile. I hope to tell you more about that soon!
 Joy Preble is the author of the popular and highly acclaimed Dreaming Anastasia series. A former English teacher, Joy grew up in Chicago and is a graduate of Northwestern University. She is now a full time writer and lives with her family in Texas, where she has learned to say "y'all" without any hint of irony. A tireless advocate for literacy and great books, she is at the center of the all-important Texas YA scene.

Thank you, Joy!
Thanks to the good people at SoHo press, I have one finished copy of The Sweet Dead Life to give away to you!  You must be 13+ to enter.  This is open to residents in the US and Canada.  Good luck!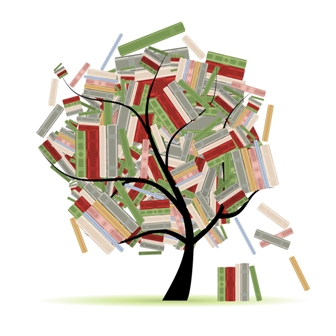 Related Posts