The Shadow Society
Author:
Marie Rutoski
Genre:
Young Adult
Format:
ebook
Publisher:
Farrar, Straus and Giroux
Release Date:
10-16-12
Darcy Jones doesn't remember anything before the day she was abandoned as a child outside a Chicago firehouse. She has never really belonged anywhere—but she couldn't have guessed that she comes from an alternate world where the Great Chicago Fire didn't happen and deadly creatures called Shades terrorize the human population. Memories begin to haunt Darcy when a new boy arrives at her high school, and he makes her feel both desire and desired in a way she hadn't thought possible. But Conn's interest in her is confusing. It doesn't line up with the way he first looked at her. As if she were his enemy. When Conn betrays Darcy, she realizes that she can't rely on anything—not herself, not the laws of nature, and certainly not him. Darcy decides to infiltrate the Shadow Society and uncover the Shades' latest terrorist plot. What she finds out will change her world forever . . . – Goodreads
The girl with a mysterious past is done a lot in fiction and The Shadow Society takes that idea and creates a "Who am I?" story that had some really enjoyable moments and interesting ideas.  One thing I liked about Darcy was that, although she grew up in the foster system, her somewhat rough past hasn't turned her into a bitter or damaged teen.  She has her friends and her interests and her goals for life.  It's when she meets the mysterious new guy that things start to unravel.  Darcy's relationship with Conn goes in many different directions and it was a roller coaster ride that was kind of fun, from a romantic standpoint.  The world building was not perfect, but I think the story found its strength in Darcy and Conn.  They are two people who have buried pain and both of them have conflicted feelings about their past.  Darcy must come to terms with who she is and Conn must learn to let go of he anger hes carried around for so many years.   The emotional development and romance in this book kind of saved it, for me.
I really liked the idea of two worlds, one with a Chicago Fire and one without.  It was such an interesting idea and the author did a good job of illustrating the differences in the non-fire world.  I have always been fascinated with the idea of the ripple effect of historical events.  I didn't quite buy the danger of the Shades or their somewhat inconsistent societal structure, but as an enemy, they were mysterious and not as morally black and white as they appear at the beginning of the book.  I think the aspect of the story that I found most disappointing was an ending that was a little too wrapped in a bow.  I am always a fan of the jagged edged ending rather than the neatly stitched, but  few of the final incidents just seemed a little too convenient.  Despite that, I did enjoy this book.  It was a quick read, set in a city that I love with a compelling love story.
I received this galley in exchange for my honest review.
Find Marie Rutoski online:
Website
Twitter
Facebook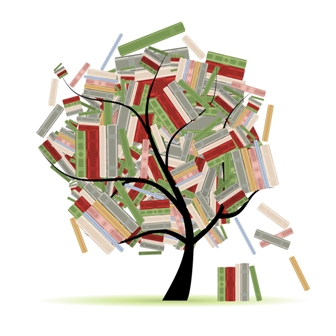 Related Posts