The Dark Unwinding
Author: Sharon Cameron
Genre: Young Adult
Format: ebook
Publisher: Scholastic
Release Date: 9-1-12
When Katharine Tulman's inheritance is called into question by the rumor that her eccentric uncle is squandering away the family fortune, she is sent to his estate to have him committed to an asylum. But instead of a lunatic, Katharine discovers a genius inventor with his own set of rules, who employs a village of nine hundred people rescued from the workhouses of London. Katharine is now torn between protecting her own inheritance and preserving the peculiar community she grows to care for deeply. And her choices are made even more complicated by a handsome apprentice, a secretive student, and fears for her own sanity. As the mysteries of the estate begin to unravel, it is clear that not only is her uncle's world at stake, but also the state of England as Katharine knows it. With twists and turns at every corner, this heart-racing adventure will captivate readers with its intrigue, thrills, and romance. – Goodreads
The Dark Unwinding begins as many Gothic novels do, with a trip to a mysterious relative to inquire about an inheritance.  What unfolds for the reader is a story where either everyone is sane or nobody is.  Almost immediately you are thrown into a very off-balance place full of secrets, disembodied voices and intrigue that will keep you turning the pages.  I think one of my favorite developments was the questionable sanity of Katharine herself.  Is she just as crazy as her uncle or are there more sinister plots afoot?  The Dark Unwinding deftly blends history, romance, intrigue and mystery to create a world that Katharine eventually comes to accept, even if she doesn't entirely understand it.
The Dark Unwinding is a fabulous Gothic with rich settings and enough cobwebs and secret tunnels to satisfy even the most skeptical reader of historical fiction.  The character of Lane meets all the requirements of a Gothic love interest; he's handsome, mercurial and willing to fight for what he believes in.  The descriptions of the estate and its unique way of operating made me want to jump in the book and visit it right away.  It's appropriate for a wide range of ages – tween to adult – and combines mystery and family drama into a very appealing package.  Anyone who loves Gothic novels with a twist of steampunk will be delighted with The Dark Unwinding.
This book earned 4 birds:


I received this book as a galley from the publisher in exchange for my honest review.
Find Sharon Cameron online:
Website
Twitter
Facebook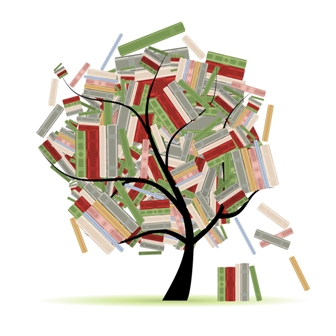 Related Posts