Today Ex Libris is hosting a stop on the Until Next Time blog tour!  You can extra ways to read about the book after the review, including more tour stops.  Here's a little it about the book:
Until Next Time
Author: Amy Lignor
Genre: Young Adult
Format: ebook
Publisher: Tribute Books
Release Date: 2-1-12
Matt and Emily were created for a specific job. Raised and trained as the ultimate angel/warrior team, they are sent down to save, defend, judge and forgive, depending on the 'life' they've been assigned. What they don't realize is that the power of human emotions, such as love, anger, passion and fear can take over even the best of souls, causing them to make mistakes and follow paths that lead to confusion and heartache.
From murder to redemption, this angel/warrior team must find a way to keep the faith they have in each other in a world that's ripping them apart. (From Goodreads)
There are a lot of angels in YA at the moment and Until Next Time takes a more traditional view, drawing on the classic role of angels as protectors and warriors against evil.  Matt and Emily are soul mates, but Emily cannot say that she loves Matt the way he loves her,  That conflict makes their life as humans a little tricky.  As they are both sent down to a small village in 19th century Ireland, they are net with danger and hard choices. As Liz and Daniel, their human forms, they each have a life that has seen a lot of tragedy.  I liked that aspect of the story because I felt it gave Liz the motivation be kind and Daniel the motivation to fight injustice.  Of course when Liz meets Jason, things start getting interesting and there is a lot of great romantic tension while Liz confronts her love for Jason, but knows her soul is drawn to Daniel.
I liked the melding of the traditional understanding of the role of angels in heaven, but with very human characteristics.  Their conversations with their mentors (who just happen to be saints) give a lot of insight into the characters of Emily and Matt.  I really enjoyed that they were sent to earth in 1890s Ireland, but I was a little disappointed that their speech was very modern and un-Irish.  It made it  a little hard to really get into the characters of Liz and Daniel. Despite that, I found this book to be very entertaining.  I liked the angel lore paired with a romantic love story and a love story about two souls.  I thought it was a unique take on an ancient subject and I look forward to reading more in this series.
This book earned 3.5 birds, rounded up to 4:


Find Amy Lignor Online:
Website
Twitter
Facebook
Until Next Time Facebook Page
Until Next Time Blog Tour Page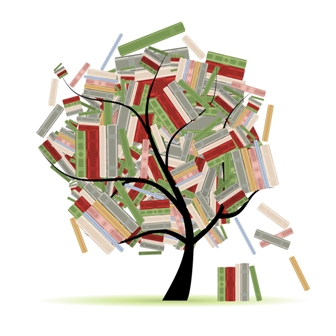 Related Posts