The Archived
Author:
Victoria Schwab
Category:
Young Adult
Format:
ARC
Publisher:
Disney-Hyperion
Release Date:
1-22-13
Each body has a story to tell, a life seen in pictures that only Librarians can read. The dead are called Histories, and the vast realm in which they rest is the Archive. Da first brought Mackenzie Bishop here four years ago, when she was twelve years old, frightened but determined to prove herself. Now Da is dead, and Mac has grown into what he once was, a ruthless Keeper, tasked with stopping often-violent Histories from waking up and getting out. Because of her job, she lies to the people she loves, and she knows fear for what it is: a useful tool for staying alive. Being a Keeper isn't just dangerous-it's a constant reminder of those Mac has lost. Da's death was hard enough, but now her little brother is gone too. Mac starts to wonder about the boundary between living and dying, sleeping and waking. In the Archive, the dead must never be disturbed. And yet, someone is deliberately altering Histories, erasing essential chapters. Unless Mac can piece together what remains, the Archive itself might crumble and fall. – Goodreads
I was immediately drawn to this book because I love the idea of people (or their memories) being archived when they die.  Combine that interesting idea with an old hotel turned apartment building and it was a recipe for a book that I thoroughly enjoyed.  Through Mackenzie's memories of her grandfather (Da) the reader learns about the unique job that was passed down to her.  Mac struggles to keep up with her normal teen life while returning sometimes violent Histories to The Archives.  Everything about it, the notification system, the librarians and the Narrows, was inventive and so much fun to read!  Oh, and Wesley!  Never have I been a fan of guyliner, but I will make an exception.  The reader learns a lot about Wesley as the story progresses, but what you immediately notice is that he is a perfect foil for the ultra-serious Mackenzie.  The Narrows keep its own secrets, though, and I have to admit that the author really got me with the excellent twists in this book.  That doesn't happen to me very often and I really enjoyed the surprises.  The combination of action scenes, where Mac must physically fight Histories, and her sleuthing to uncover the mystery of the building, made for a story that had near perfect pacing and never faltered.
Within this book, which was so wonderfully imaginative, there was also a sort of examination of grief.  I was surprised at how sad this story was, really.  Victoria Schwab really captured the way that grief can isolate you, even when you are surrounded by family.  Mac is deeply in mourning for her brother and her parents are each isolated by their own grief.  In addition, Mac is isolated by her job as a keeper, which she must keep a secret from those she loves.  She leads a life very close to death, while experiencing the loss of a loved-one first hand.  There was something so moving and interesting about the way Mackenzie exists in these two realms; she is a keeper who must bring Histories back to The Archives and she is a teenager who misses her brother and is at a loss as to how she can crawl her way back to any sort of normal family life.  I was completely captured by this book.  I knew I would like it because the idea really appealed to me, but I was unprepared for how emotional it was.  It was spooky, sad, funny, and mysterious, all at once.  This book would be an excellent choice for teen or adult book clubs and I cannot wait for everyone to experience it!
I read this ARC as a part of the Southern Book Bloggers ARC Tour.
Find Victoria Schwab online:
Website
Twitter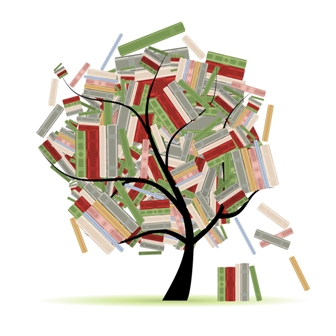 Related Posts