Picture Me Gone
Author:
Meg Rosoff
Category:
Young Adult
Publisher:
Putnam
Release Date:
10-3-13
Mila has an exceptional talent for reading a room—sensing hidden facts and unspoken emotions from clues that others overlook. So when her father's best friend, Matthew, goes missing from his upstate New York home, Mila and her beloved father travel from London to find him. She collects information about Matthew from his belongings, from his wife and baby, from the dog he left behind and from the ghosts of his past—slowly piecing together the story everyone else has missed. But just when she's closest to solving the mystery, a shocking betrayal calls into question her trust in the one person she thought she could read best. –
Goodreads
"I wonder at what point a child becomes a person. Does it happen all at once, or slowly, in stages? Is there an age, a week, a moment,at which all the secrets of the universe are revealed and adulthood descends on a cloud from heaven, altering the brain forever?  Will the child-me slink off one day, never to return?" – ARC pg. 166
There were really two stories in this book.  The first story is one where Mila and her father are in the US looking for Matthew, the father's best friend and someone that Mila mostly know through stories.  Their search takes them into upstate New York where Mila uses her acute sense of observation to put together the life that Matthew lead, carefully pointing out its brokenness.  Since it's told from Mila's point of view, we're reading it from her precociously 12 year old perspective.   I admit that I was just as curious as she was about Matthew and what exactly happened.  The way she pulled facts together was so well done and interesting that it was almost like reading a mystery novel.  The second story was Mila's discovery of the gray that inhabits every day life.  Mila is 12 and she's extremely smart.  Her keen sense of assessment helps bring her word into focus, but it is a very back and white word for her, in many ways.  Her parents are together and happy and she knows her place with them.  As they travel through the US, she glimpses into the lives of other families, with secrets and pasts that make everything confusing to her.  It's especially jolting when her father is a part of the realization that sometimes grown-ups lie and sometimes they feel entirely justified doing so.
I can't really tell you one particular thing I liked about his book.   I loved the whole feel of it.  I loved Mila's intelligent voice that didn't try to hard to sound young.  I liked the writing style which made me feel I was inside Mila's stream-of-consciousness narrative.  I liked the way that everyone seemed so flawed and human, but still completely understandable as characters.  Picture Me Gone was my first Meg Rosoff book, but I see now why people are so enamored with her storytelling.  This book is not loud and brash, but it will draw you in and you'll feel pulled into this story with Mila and her dad.
I received this ARC in exchange for my honest review.
Find Meg Rosoff online:
Website
Twitter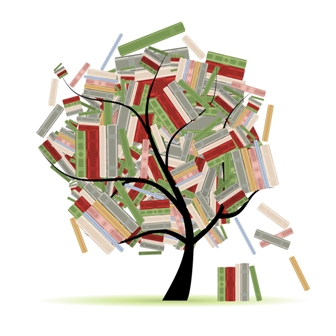 Related Posts