Shadowfell
Author:
Juliet Marillier
Genre:
Young Adult
Publisher:
Knopf
Release Date:
9-11-12
Sixteen-year-old Neryn is alone in the land of Alban, where the oppressive king has ordered anyone with magical strengths captured and brought before him. Eager to hide her own canny skill—a uniquely powerful ability to communicate with the fairy-like Good Folk—Neryn sets out for the legendary Shadowfell, a home and training ground for a secret rebel group determined to overthrow the evil King Keldec. During her dangerous journey, she receives aid from the Good Folk, who tell her she must pass a series of tests in order to recognize her full potential. She also finds help from a handsome young man, Flint, who rescues her from certain death—but whose motives in doing so remain unclear. Neryn struggles to trust her only allies. They both hint that she alone may be the key to Alban's release from Keldec's rule. Homeless, unsure of who to trust, and trapped in an empire determined to crush her, Neryn must make it to Shadowfell not only to save herself, but to save Alban. – Goodreads
Shadowfell has a strong and brutal start as we are introduced to Neryn and her father, who is broken by a life of tragedy.  As a reader, you get the sense of the sad desperation of their current existence and it's contrast to the happiness that once made their home.  There is hardly time to ponder that, however, because the events that set Neryn off on a dangerous journey start almost immediately.  The author does not shy away from showing the brutality of King Keldec's reign and that only served to make me more anxious to keep reading.  Flint, who we meet very early in the book, was an interesting character.  He and Neryn seem to be very good at keeping secrets, and feelings, from each other, but his actions and who he seems to be send mixed signals.  This would normally annoy me, to be honest, but that mystery was an important part of the story and it really worked.  Neryn's ability to communicate with the Good Folk proves to be pivotal, as you can imagine, but it also introduced some unique and puzzling characters that further set the stage for this excellent story.
A fantasy novel is only as strong as its world building, and I feel that Shadowfell excelled at this.  Since it is a series, the author took the time to set up the story, which was one of the things that I loved about this book.  While not every scene was full of action, per say, the story still moved along and through Neryn's sometimes laborious journey I was able to really dive into the setting and became very involved the story.  Neryn thinks that she is alone, but what she discovers is that the power that she believes should isolate her, actually draws people (and other things) to her.  In many ways, this book was part adventure part personal discovery as our heroine must learn to trust after so much tragedy and fear in her life.  This is my first Juliet Marlillier novel and I was not disappointed.  Fans of fantasy should definitely put this entire series on their reading list.
I received this book as a galley from the publisher in exchange for my honest review.
Find Juliet Marillier online:
Website
Facebook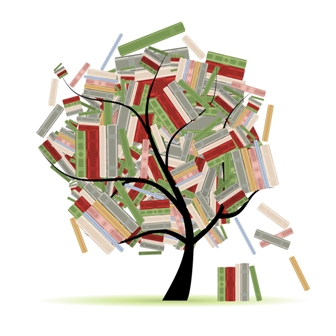 Related Posts