Reality Boy
Author:
A.S. King
Category:
Young Adult
Publisher:
Little, Brown
Release Date:
10-22-13
Gerald Faust knows exactly when he started feeling angry: the day his mother invited a reality television crew into his five-year-old life. Twelve years later, he's still haunted by his rage-filled youth—which the entire world got to watch from every imaginable angle—and his anger issues have resulted in violent outbursts, zero friends, and clueless adults dumping him in the special education room at school. Nothing is ever going to change. No one cares that he's tried to learn to control himself, and the girl he likes has no idea who he really is. Everyone's just waiting for him to snap…and he's starting to feel dangerously close to doing just that. –
Goodreads
Reality Boy follows a kid who you probably wouldn't notice, except for the fact that when he was 5, he was featured on one of those nanny reality shows and his life has never quite recovered.  You figure out, through flashbacks to the show, that the Faust family is deeply, deeply dysfunctional.  The dad has checked out, the mother defends the eldest sister, who is quite the psychopath, and Gerald's closest sister tired her best to protect him.  All along, Gerald must hear what a bad boy he is while receiving the mixed message that his misbehavior also makes good TV.  Teenage Gerald is in special ed, where he doesn't really belong but feels safe, and even has a girl he crushes on.  In his head, we hear the platitudes of his anger management coach and the constant battle he rages to try to keep from snapping.  It's his crush, Hannah, who seems to see the integrated Gerald.  She sees him as the reality TV kid, but she also sees him as the guy she likes.  Their journey together, which takes many strange turns, ends up being something that gives Gerald something real to hold onto.  This was a sad and horrifying journey, at times, but it was also full of immense hope and redemption.  I applaud the author for not trying to redeem everyone, though.  There were people that were truly sick, but Gerald is determined to at least try to rise above it.
Reality Boy seems to examine our inner sense of self as it conflicts with the self that the world sees, or expects to see.  In Gerald's case, they expect to see a completely messed up kid who graduated from shocking the world as a 5 year old to beating up people.  And I suppose you could argue that he is those things, in some ways.  However,  he is also a very sensitive kid who wants desperately to be seen by his parents.  He desperately  wants his mom and dad to look at him and make him feel like his concerns matter.  I think that my heartbreak over this story comes from my place as a parent, because his feelings of worthlessness were so hard to read.    I could be totally wrong, but I got the sense that Reality Boy isn't just about Gerald, it's about the way that we have created people in this culture and then thrown them away when their 15 minutes is up.  It's about how much we allow things like TV and gossip sites to form our thoughts to the point where we believe that we know a person simply because we saw them on a TV show.  I will tell you that while I have never been a big fan of reality TV,  any compulsion I had to watch it is now gone.  A.S. King has a knack for writing books that stay with you after you've finished them, and Reality Boy is no exception.
I received this ARC in exchange for my honest review.
Find A.S. King Online:
Website
Twitter
Facebook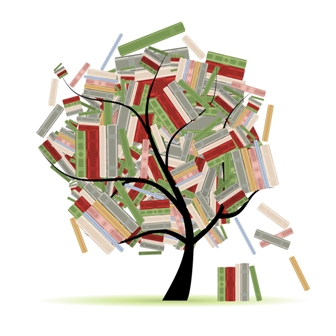 Related Posts