The Storied Life Of A.J. Fikry
Author:
Gabrielle Zevin
Category:
Fiction
Publisher:
Algonquin Books
Release Date:
8-1-14
On the faded Island Books sign hanging over the porch of the Victorian cottage is the motto "No Man Is an Island; Every Book Is a World." A. J. Fikry, the irascible owner, is about to discover just what that truly means. A. J. Fikry's life is not at all what he expected it to be. His wife has died, his bookstore is experiencing the worst sales in its history, and now his prized possession, a rare collection of Poe poems, has been stolen. Slowly but surely, he is isolating himself from all the people of Alice Island-from Lambiase, the well-intentioned police officer who's always felt kindly toward Fikry; from Ismay, his sister-in-law who is hell-bent on saving him from his dreary self; from Amelia, the lovely and idealistic (if eccentric) Knightley Press sales rep who keeps on taking the ferry over to Alice Island, refusing to be deterred by A.J.'s bad attitude. Even the books in his store have stopped holding pleasure for him. These days, A.J. can only see them as a sign of a world that is changing too rapidly. And then a mysterious package appears at the bookstore. It's a small package, but large in weight. It's that unexpected arrival that gives A. J. Fikry the opportunity to make his life over, the ability to see everything anew. It doesn't take long for the locals to notice the change overcoming A.J.; or for that determined sales rep, Amelia, to see her curmudgeonly client in a new light; or for the wisdom of all those books to become again the lifeblood of A.J.'s world; or for everything to twist again into a version of his life that he didn't see coming. As surprising as it is moving, The Storied Life of A. J. Fikry is an unforgettable tale of transformation and second chances, an irresistible affirmation of why we read, and why we love. – Goodreads
When I call a book heartwarming, I am always afraid that people will think "fluff" and The Storied Life Of A.J. Fikry is anything but.  However, that description of heartwarming is apt, because when I put this book down, I was happy, a little sad, and I definitely kept thinking about this wonderful story long after I finished it.  A.J. Fikry is a fairly young widower when we meet him.  He is sad about his wife's untimely passing and the happiness he once found in selling books on Alice Island seems to have died with his wife.  His only joy in life is microwavable Indian food, drinking wine, and his rare Poe text that is his most prized possession.  Then, as with any good book, he loses something of great value to him, and that's when his story really starts.  Quite dramatically, while he is looking for his stolen Poe text, he is given something that will eventually fill a void that no book or rare manuscript could ever accomplish.
I think what I loved about A.J. is even when he finds joy in life, he never really loses that grumpiness about patrons and books and life as a book seller.  While he does look at things in a more positive light, of course, his personality remains a bit curmudgeonly and I absolutely loved that about him.  I was also intrigued by his love for short stories.  Surrounded by tomes, both popular and not-as-popular, his focus remains on the beauty of the short story.   Peppered throughout the book are letters that A.J. writes to his loved ones about the stories that he has read throughout his life.  It was both touching and interesting, because it made me want to make a list and read them, as well. This fits in beautifully with the plot, of course, and I loved the way the letters served as epigraphs to what might be happening in the subsequent sections of the book.  The characters on Alice Island really enriched the story.  Eventually, books, and Island Books, bring everyone together in ways that were sometimes funny, and sometimes sad.  It was an idealistic place where the local bookstore really functions as a touch-point for the small community.  Perhaps that idea is a bit starry-eyed in this day and age, but I am willing to close my eyes and believe that it could be true.
I loved the funny little insights into book selling and publishing. (A smug teen book blogger even makes a small appearance.)  I chuckled at Amy, the publisher rep, and her struggles to get her titles in front of sellers, especially the curmudgeon that was A.J. at the beginning of the book.  I think anyone who loves books or has any kind of insight into the behind-the-scenes happenings of the publishing world will smile at the observations in the story.  The Storied Life Of A.J. Fikry will make you want to run to your local indie book store and hug the owner.  It was a love letter to so many things; readers, books, book stores, and finding love in every corner of your world, however unexpectedly.
I received this galley in exchange for my honest review.
Find Gabrielle Zevin online:
Website
Twitter
Facebook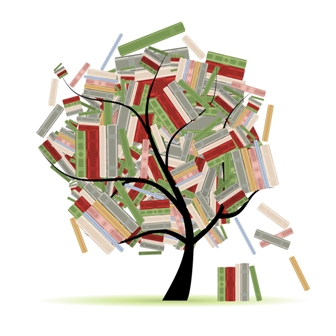 Related Posts