Perfect Scoundrels
Author:
Ally Carter
Category:
Young Adult
Format:
Hardcover
Publisher:
Disney-Hyperion
Release Date:
2-6-13
Katarina Bishop and W.W. Hale the fifth were born to lead completely different lives: Kat comes from a long, proud line of loveable criminal masterminds, while Hale is the scion of one of the most seemingly perfect dynasties in the world. If their families have one thing in common, it's that they both know how to stay under the radar while getting—or stealing—whatever they want. No matter the risk, the Bishops can always be counted on, but in Hale's family, all bets are off when money is on the line. When Hale unexpectedly inherits his grandmother's billion dollar corporation, he quickly learns that there's no place for Kat and their old heists in his new role. But Kat won't let him go that easily, especially after she gets tipped off that his grandmother's will might have been altered in an elaborate con to steal the company's fortune. So instead of being the heir—this time, Hale might be the mark.
The story of Perfect Scoundrels begins with the death of Hale's beloved grandmother.  As if that wasn't hard enough, the intrigue surrounding her will pushes Kat and her family into a job that involves more than just stealing something..  Yes, it still involves elaborate set-ups and, yes, you might have to read about Uncle Felix being naked, but the heart of the book is just as the others were; smart and complicated jobs that are a joy to read.  While they are still looking for a thing, the job is different in that they are uncovering more of a mystery, so it wasn't the straightforward type of heists we saw the the previous two books.  It was no less entertaining, though, and I am always amazed at how Ally Carter can write a scene that is funny and edge-of-your-seat tense as this job stretches everyone's skills to the limit.  There were several scenes when I thought that Kat had finally, finally met her match!
I think what I loved most about this book was the new side of Hale that we get to see.  He's much more than a handsome, easy smile or the guy that's always there for Kat.  He's a complicated, three dimensional character and we get a glimpse into life inside his biological family.  (Be prepared to fall down laughing when you hear the nickname his family gave him.)  Both Hale and Kat have really grown and I think that it really shows in this book.  They are one of my favorite couples because they are two complete people.  I would enjoy reading about them whether they were together or not and that makes a huge difference in the dynamic of the whole book, in my mind.  Sure, things change when you start dating someone, but the family still operates as a unit and that is the core of the story.  Kat and Hale have some very tense moments and I think they both had to take a step back and reevaluate what they mean to each other and how they may (or may not) fit into each other's worlds..  Never fear, though, because the ending is just like the rest of the series; smart, funny and hopeful.  I have no doubt that wherever life takes Kat, Hale, and the rest of the family, they will have some great adventures.  I'm just sorry we won't get to tag along for the ride..
Find Ally Carter online: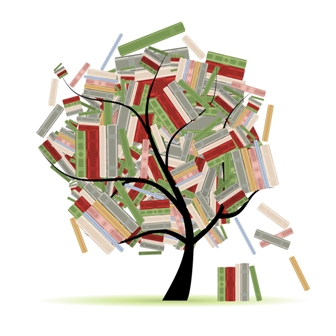 Related Posts