Not A Drop To Drink
Author:
Mindy McGinnis
Category:
Young Adult
Publisher:
Katherine Tegen Books
Release Date:
9-24-13
Lynn knows every threat to her pond: drought, a snowless winter, coyotes, and, most importantly, people looking for a drink. She makes sure anyone who comes near the pond leaves thirsty, or doesn't leave at all. Confident in her own abilities, Lynn has no use for the world beyond the nearby fields and forest. Having a life means dedicating it to survival, and the constant work of gathering wood and water. Having a pond requires the fortitude to protect it, something Mother taught her well during their quiet hours on the rooftop, rifles in hand. But wisps of smoke on the horizon mean one thing: strangers. The mysterious footprints by the pond, nighttime threats, and gunshots make it all too clear Lynn has exactly what they want, and they won't stop until they get it…. –
Goodreads
I've kind of taken a break from reading post-apocalyptic stories, lately, because I just wasn't seeing a lot that really grabbed my attention.  Not A Drop To Drink has proven to me that there are still some very compelling stories being told in this category.  To me, the story seemed to be presenting the question of what it means to survive versus having a life.  If your one and only goal is simply to survive, is it really living?  The constant fear and watchfulness that Lynn must maintain was exhausting to read.  I really felt her single-minded determination to fend for herself.  As she is forced to ask for help, she also starts to see the  value in helping others.  That was an important pointing the story, I thought, because Lynn's whole view of the world was that no one did anything out of pure kindness.  There was only defending your home and trading for what you need.  Her discoveries about her mother, her father, and the people that need her help were heart breaking, at times, but the starkness of Lynn's existence eventually gave way to something more meaningful, yet still wholly within Lynn's understanding of the brutal world she lives in.  In between Lynn's realizations, the story is extremely suspenseful and downright scary, at times.  This was a short book, but one that packed quite a punch.
I thought that Mindy McGinnis did an excellent job of showing the world rather than telling the reader about it.  It really added to my involvement in the book.  I also liked the brutality of the story.  I know that sounds like an odd thing to say, but I'm of the opinion that if you are going to write a post-apocalyptic story, there needs to be death and lots of it.  Well, this author is not afraid to kill people, and it made everything seem that much more realistic.  The description of Lynn's pre-apocolypse memories and the way her mother trained her to survive really added to my belief in the world of the book.   The bare bones dialogue and straightforward descriptions fit well with the story and created a chilling and believable atmosphere.   Because this is presumably a stand alone novel, I wish that the ending hadn't seemed a tad rushed.  However, that is a small observation and didn't really take away from my enjoyment of the book.   If you are like me and are a bit burned out on the post-apocalyptic books, I think that Not A Drop To Drink will renew your faith in this popular category.
I received this galley in exchange for my honest review.
Find Mindy McGinnis online:
Website
Twitter
Facebook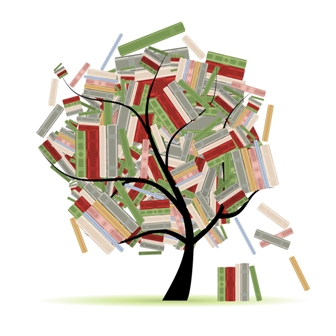 Related Posts