Take A Bow
Author:
Elizabeth Eulberg
Genre:
Young Adult
Publisher:
Point/Scholastic
Release Date:
3-27-12
Sophie, Emme, Carter and Ethan are all students at a prestigious performing arts high school in Manhattan. As their senior year begins they find themselves in competition for everything: a spot in the senior showcase, admittance into Julliard and even love. Can these four talented students live up to their own expectations or will their relentless drive for success mean losing everything that matters? –
Goodreads
It can be tricky writing about a high school experience that the majority of people will never have, but Take A Bow was a wonderful and well written story.  Elizabeth Eulberg sets her book in a very intense performing arts high school where the students have a lot more responsibility and drive than you might find in a "regular" high school music or drama program.  We get to know four students whose lives are intertwined and we follow them though their intense senior year.  Although not all of the characters were entirely sympathetic, I really felt that the writing allowed you to see into each person's motivations.  Even when a character does something that makes you cringe, it was presented in a way that gave you some real insight into what they were thinking.  That was important to me as a reader, because it let me feel as if I really knew these people.  I also loved the way the characters remained teenagers even as they dealt with some very adult pressures in their lives.  It's like Glee and Fame (the one from the 80s) got together and had a funny, talented and entertaining love child.
I have to admit that I became very attached to all of the characters and their successes and failures as the story unfolded.  Reading this really took me back to my days in college as a music major.  All of the competition, the insecurity and the drama were a part of the musical education experience.  Not only was this a fun book to read, but it had a lot of heart and I think that you will become emotionally invested in the characters and their hopes and dreams.  The ending was just a little bittersweet, and I always like it when not everyone finds their "big answer" at the end.  I would love to know what happens to Sophia, Carter, Emme and Ethan, but I guess I'll just have to be content hoping that they all find their happily ever after.
I received this ARC from the publisher in exchange for my honest review.
Find Elizabeth Eulberg online:
Website
Twitter
Facebook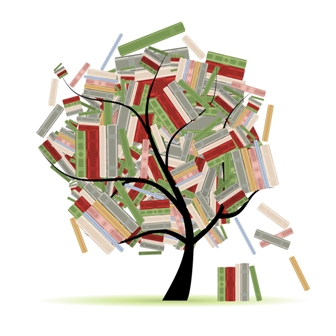 Related Posts