Meant To Be
Author:
Lauren Morrill
Genre:
Young Adult
Format:
ARC
Publisher:
Delacorte
Release Date:
11-13-12
It's one thing to fall head over heels into a puddle of hazelnut coffee, and quite another to fall for the—gasp—wrong guy. Straight-A junior Julia may be accident prone, but she's queen of following rules and being prepared. That's why she keeps a pencil sharpener in her purse and a pocket Shakespeare in her, well, pocket. And that's also why she's chosen Mark Bixford, her childhood crush, as her MTB ("meant to be"). But this spring break, Julia's rules are about to get defenestrated (SAT word: to be thrown from a window) when she's partnered with her personal nemesis, class-clown Jason, on a school trip to London. After one wild party, Julia starts receiving romantic texts . . . from an unknown number! Jason promises to help discover the identity of her mysterious new suitor if she agrees to break a few rules along the way. And thus begins a wild goose chase through London, leading Julia closer and closer to the biggest surprise of all: true love. Because sometimes the things you least expect are the most meant to be. – Goodreads
Meant to Be takes a nice, although uptight, honor student and throws her in partnership with the class clown who seems to take nothing seriously.  I was prepared to read a story where Julia found that she didn't have to be perfect and showed a Jason that had hidden depths and for the most part, that was true.  Unfortunately, the overall character development and plot development left me feeling a little let down.  Jason is a funny character and a good foil for Julia and I did enjoy their interactions that left Julia flustered.  I also enjoyed the class trip as a setting because I thought it was a great way to take this situation out of the normal "High School, USA" setting.  However, the whole sub-plot involving the mysterious text messages felt out of place and I wish that more time had been spent on Julia and Jason's interactions because the hunt for the mysterious texter started to feel repetitive, after a while.
I guess I just wanted more from this book.  It was a great premise, although some of the situations seemed a little far-fetched.  The idea of finding romance that has been right in front of you all along is one of my favorite love story tropes, but I just couldn't get attached to the characters.  I enjoyed reading about  Julia's crush on Mark, but I didn't really believe it.  I enjoyed reading about Jason's past and family history, but it was presented in a way that didn't quite mesh with the flow of the story.  In the end, although this story was enjoyable, it didn't blow me away or make me swoon, which is what I want when I read a YA contemporary romance. I think that die hard fans of this category will like Meant to Be, but this reader just didn't fall in love this time around.
I received this ARC in exchange for my honest review.
Find Lauren Morrill online:
Website
Twitter
Facebook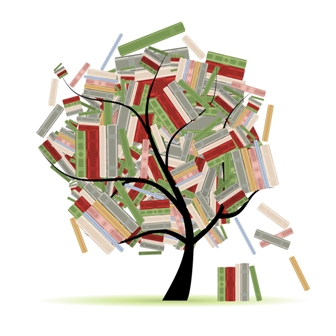 Related Posts