**If you have read Anna Dressed In Blood, this review is spoiler free**
Girl Of Nightmares
Author:
Kendare Blake
Genre:
Young Adult
Format:
ARC
Publisher:
Tor Teen
Release Date:
8-7-12
It's been months since the ghost of Anna Korlov opened a door to Hell in her basement and disappeared into it, but ghost-hunter Cas Lowood can't move on. His friends remind him that Anna sacrificed herself so that Cas could live–not walk around half dead. He knows they're right, but in Cas's eyes, no living girl he meets can compare to the dead girl he fell in love with.Now he's seeing Anna everywhere: sometimes when he's asleep and sometimes in waking nightmares. But something is very wrong…these aren't just daydreams. Anna seems tortured, torn apart in new and ever more gruesome ways every time she appears. Cas doesn't know what happened to Anna when she disappeared into Hell, but he knows she doesn't deserve whatever is happening to her now. Anna saved Cas more than once, and it's time for him to return the favor. – Goodreads
"I think I killed a girl who looked like this once." (ARC, p.1)
And with that, we are back with Cas, who happens to be on a blind date when we fall into his world, once again. Cas is heartbroken after Anna is taken to hell and no amount of blind dates resembling ghosts he once killed can fix that.  When he starts to have visions of Anna being tortured it is almost more than he can handle.  His answer is to go to England and face the group of ghost hunters that his father once belonged to.  In doing this, we get some very interesting insight into the inner workings of this organization and the truth behind his knife while meeting some interesting new characters.  With the help of Thomas and Carmel, he is able to figure out a way to help Anna, but what he finds when he gets there takes the book from exciting to riveting.
Girl of Nightmares was just as wonderful and unique as Anna Dressed In Blood and I cannot say enough good things about this creative series.  It's not just the ill fated romance, but the characters that make this world worth inhabiting.  This installment has just as much spooky encounters as Anna did, but we also got to see some internal strife amongst the loyal band of friends that pledge to help Cas.  I never thought I would say that  book about a ghost pulled to hell and the boy who loves her would make me cry a few tears, but the wonderfully bittersweet ending of this story certainly did.  I loved every quirky, funny and heartbreaking word of this book and I think that you will, as well.
Find Kendare Blake online:
Website
Twitter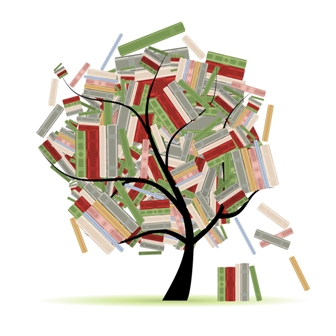 Related Posts