Far From Here
Author:
Nicole Baart
Genre:
Fiction
Format:
Paperback
Publisher:
Howard Books
Release Date:
2-7-12
Danica Greene has always hated flying, so it was almost laughable that the boy of her dreams was a pilot. She married him anyway and together, she and Etsell settled into a life where love really did seem to conquer all. Danica is firmly rooted on the ground in Blackhawk, the small town in northern Iowa where they grew up, and the wide slashes of sky that stretch endlessly across the prairie seem more than enough for Etsell.  But when the opportunity to spend three weeks in Alaska helping a pilot friend presents itself, Etsell accepts and their idyllic world is turned upside down. It's his dream, he reveals, and Danica knows that she can't stand in the way. Ell is on his last flight before heading home when his plane mysteriously vanishes shortly after takeoff, leaving Danica in a free fall. Etsell is gone, but what exactly does gone mean? Is she a widow? An abandoned wife? Or will Etsell find his way home to her? Danica is forced to search for the truth in her marriage and treks to Alaska to grapple with the unanswerable questions about her husband's mysterious disappearance. But when she learns that Ell wasn't flying alone and that a woman is missing, too, the bits and pieces of the careful life that she had constructed for them in Iowa take to the wind. A story of love and loss, and ultimately starting over, Far From Here explores the dynamics of intimacy and the potentially devastating consequences of the little white lies we tell the ones we love. – Goodreads
Far From Here tells the story of Danica (Dani) and Etsell, two people who are very much in love, but ultimately traveling in different directions. Dani's fear of flying and Etsell's need to take the temporary job in Alaska foreshadows their ultimate separation. The author artfully uses flashbacks and alternated between third person narrative and Dani's point of view to create a full view of their marriage and the people that influenced their life together.  Danica's grief and examination of her marriage after Etsell goes missing is beautiful and heartbreaking.  This book perfectly captures the wonder and complications in a relationship and I guarantee you will think about it long after you have finished reading.
As Dani navigates her grief, the women in her life rally around her, and it is through their presence that you learn even more about Danica and Etsell.  Dani's turbulent upbringing and contentious relationship with her mother and her sisters brings wonderful depth to the story.  By knowing these women, you also get know Danica more deeply as a character. Through her gorgeous writing, Nicole Baart tells a story about how a marriage can slowly unravel and what happens when you are left without a chance to put it back together again.  Perhaps my favorite aspect of this book was the ending, which was closed and open at the same time.  It was a fitting conclusion to Dani's bumpy journey.
Find Nicole Baart online:
Website
Facebook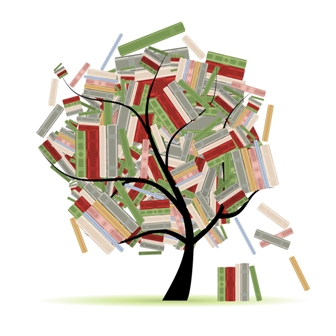 Related Posts