Emily's Dress and Other Missing Things
Author: Kathryn Burak
Genre: Young Adult
Format: ebook
Publisher: Roaring Brook Press
Release Date: 10-2-12
When Claire's best friend Richy went missing, he disappeared without a trace. But when Emily Dickinson's dress goes missing from the Amherst museum, she knows exactly where it is: in her closet. As Claire and her student teacher, Tate, attempt to figure out what do to about the dress, they begin to uncover the truth behind Richy's disappearing act. Following a trail of clues across state lines, Claire and Tate attempt to find the person that Claire knows in her gut is responsible for his disappearance. – Goodreads
The first thing you notice about Claire is her proclivity for living inside her own head, almost to a fault.  It has been tough the last two years with the loss of her mom and her best friend.  Since the move to Amherst, Clare has taken refuge in Emily Dickinson's life and poetry as well as her own dark sense of humor.  It is that darkness that draws the attention of a concerned student teacher which, in turn, triggers Claire to do something that seems a little crazy.  The upheaval in Claire's life is mirrored in the story telling, which is unusual, but fits very well with Claire's personality and her view of the world around her.  The story takes twists and turns quite a bit, but it does so without feeling disjointed or fractured.  It's a book that is part emotional discovery, part mystery and part literary study. 
A lot of what made this book such a wonderful read was Claire's first person narrative.  The story is intertwined with bits of her poetry and it gives the reader a lot of insight into Claire's thoughts and feelings, which really pulled me into Claire's head.  The pain and upheaval that Claire has experienced over the last few years has almost convinced her that Emily Dickinson had it right when she became a recluse  I think that using Emily as a sort of touchstone for pain was a coping mechanism for Claire and one that was not only understandable, but very touching, as well.  As Tate becomes involved in her life, and the with the issue of the dress, Claire seems to wake up to the fact that she is not as alone as she imagined.  This part of the story was very well done because the deep friendship that develops between Claire and Tate does not overpower the rest of the story.  Everyone around her is in need of some sort of healing and Claire is finally able to reach out and help in her own way, which was sort of the journey within the dress, so to speak.  Emily's Dress and Other Missing Things was an emotional story told with a unique and enjoyable narrative voice that fulfilled my love for interesting stories and lyrical storytelling.
This book earned 4 birds:


I received this book as a galley from the publisher in exchange for my honest review.
Find Kathryn Burak online:
Website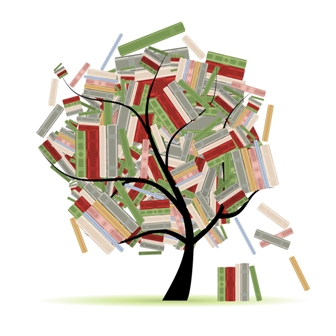 Related Posts