The Ghosts of Heaven is a unique and amazing book that I really enjoyed.  It's one that will stay on your mind long after you read it.  I was really excited to have a chance to ask Marcus Sedgwick a few questions about The Ghosts Of Heaven.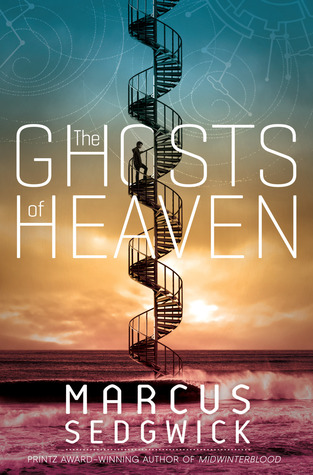 The Ghosts Of Heaven by Marcus Sedgwick
Published by Macmillan on January 6, 2015
Genres: Young Adult
Goodreads

Four linked stories boldly chronicle madness, obsession, and creation through the ages. Beginning with the cave-drawings of a young girl on the brink of creating the earliest form of writing, Sedgwick traverses history, plunging into the seventeenth century witch hunts and a 1920s insane asylum where a mad poet's obsession with spirals seems to be about to unhinge the world of the doctor trying to save him. Sedgwick moves beyond the boundaries of historical fiction and into the future in the book's final section, set upon a spaceship voyaging to settle another world for the first time. Merging Sedgwick's gift for suspense with science- and historical-fiction, Ghosts of Heaven is a tale is worthy of intense obsession.
I love hearing how stories begin in the minds of authors.  How was the seed planted for this particular book?
It goes way back, to when I was a teenager. I have always found spirals to be beautiful but also felt they have a meaning, something I later came to find is an idea held by many cultures as well as modern thinkers, such as Jung. But it took a very long time to work out how I could write a novel with spirals as a motif. Over the last few years I started to read in more depth about spirals in all sorts of places – ancient cultures, nature, science and mathematics, and then started to cherry pick the most interesting things. These then started to coalesce into four groups that became the four individual stories that make up the book.
The structure of this story is a bit unusual.  In the forward you say that you can read them in any order.  Was the order in which they appeared in the book the order you originally envisioned?
To start with I was just working on the four parts as new ideas came to me, but as time went by I began to assess the overall message of the book, and I knew that would be dictated by the order in which the stories are read, and that's why I hope people might read them in a different order than that printed one.
After finishing The Ghosts of Heaven I found myself noticing spirals everywhere.  What do you think is the reason for such fascination with this form?
Well, I recognize that. Once you start looking for them you do start noticing how universally they appear. A few years ago when I was thinking about the book I decided to photograph every spiral I saw, but I had to give up, it was taking me half an hour to walk down a single street in London. I think most people naturally find the spiral a beautiful form, and furthermore, they suggest mystery. I think that's because they imply infinity, and therefore suggest matters of a spiritual nature too.
The last story in the book is about a man who is on a long term, deep space voyage.  Long duration space flight is in our future, most likely, so I was wondering what kind of research you did for this particular story?
This part of the book is sci-fi, and while I would not claim it is the hardest hardcore sci-fi, I did want to make things acceptably authentic. For example, I find it amazing how many apparently serious sci-fi films still ignore the zero-g of space. So the spaceship in the book, The Song of Destiny, is designed as a revolving ring. If you get the size and rotational velocity of this right, you would indeed create a force that would mimic the 1g of Earth, though apparently it would feel slightly different due to the rotational effects. I found some great books and websites that deal with futurology and the theories of deep space travel, and tried to incorporate these ideas into the story. For example there are very many obstacles to long space journeys at the moment; such as radiation, the impact of particles at high velocities and so on and so on. I chose to address some of these things (ones that I felt most readers would pick up on) while I ignored other things that perhaps a sci-fi purist might object to, but which I didn't feel the need to deal with. I think there's a deal you make with a reader – if you get basic things wrong, the suspension of disbelief is broken, but if you do enough work to create authenticity then I hope the majority of readers will happily pass over the micro details.
Thank you so much, Marcus!
Read an excerpt of The Ghosts of Heaven!
I have a gorgeous finished copy of The Ghosts Of Heaven to give away!  It is open to residents fo the US and Canada and you must be 13 or older to enter.  Good luck!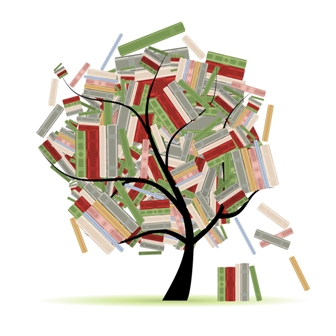 Related Posts