The Unbearable Book Club For Unsinkable Girls
Author: Julie Schumacher
Genre: Young Adult
Format: ebook
Publisher: Delacourte
Release Date: 5-8-12
I'm Adrienne Haus, survivor of a mother-daughter book club. Most of us didn't want to join. My mother signed me up because I was stuck at home all summer, with my knee in a brace. CeeCee's parents forced her to join after canceling her Paris trip because she bashed up their car. The members of "The Unbearable Book Club," CeeCee, Jill, Wallis, and I, were all going into eleventh grade A.P. English. But we weren't friends. We were literary prisoners, sweating, reading classics, and hanging out at the pool. If you want to find out how membership in a book club can end up with a person being dead, you can probably look us up under mother-daughter literary catastrophe. Or open this book and read my essay, which I'll turn in when I go back to school. –Goodreads
This book tells the story of four very different girls who are thrown together in a summer book club with their moms to read and get ahead in AP English for the next school year.  None of the girls are very excited by this.  CeeCee is the resident popular girl, and although her behavior is ridiculous at times, I grew to like her.  Some of the things she said and did actually made me laugh out loud.  Jill is the overachiever who has to be tough on herself because her parent's can stand to be, Wallis has mysterious life circumstances that fascinate the girls but worry the mothers and Adrienne is stuck at home with a broken kneecap and a lot of questions about her absent father.  There is actually a lot going on this story and the book club readings are intertwined with the misadventures that the girls get involved in over the summer.  Through each book and book club member we get a picture of everyone's life through Adrienne's eyes.
The story lost some direction in the second half, but it was saved by Adrienne's voice, which I loved, and some very honest conversations between Adrienne and her mom.  I got the feeling that these girls were all a little misplaced in their own way.  Overall, I enjoyed this book and I enjoyed Adrienne and her dry sense of humor.  It was refreshing to read a book where the protagonist wasn't trying to be popular or get the cute guy.  Instead, it was more of a snapshot of the kind of  summer that you might lament at the time, but will grow to appreciate as the years go on. 
This book earned 3.5 birds, rounded up to 4:


I received this book as a galley from the publisher in exchange for my honest review.
 My 500 follower giveaway is still open! There will be five winners and it's open internationally.  Check it out! 


Find Julie Schumacher online:
Website
Facebook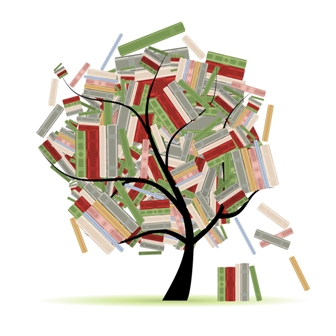 Related Posts