Author: Jessica Khoury
Genre: Young Adult
Format: ebook
Publisher: Razorbill
Release Date: 9-4-12
Pia has grown up in a secret laboratory hidden deep in the Amazon rain forest. She was raised by a team of scientists who have created her to be the start of a new immortal race. But on the night of her seventeenth birthday, Pia discovers a hole in the electric fence that surrounds her sterile home—and sneaks outside the compound for the first time in her life. Free in the jungle, Pia meets Eio, a boy from a nearby village. Together, they embark on a race against time to discover the truth about Pia's origin—a truth with deadly consequences that will change their lives forever. – Goodreads

I have seen a few books this year that have dealt with genetic engineering and I am enjoying this wing of YA sc-fi.  The Amazon has long been a place of mystery and holds a variety of plants that have been shown to have medicinal uses and that idea is the basis for a book that puts some very unnatural practices in the middle of a wildly beautiful rain forest setting.  The author's description of the jungle that surrounds the compound where Pia lives is vivid and brings this world to life for the reader.  I admit that Pia's relationship with Eio seemed a bit rushed to me, but he does have an important role to play in this story and it soon becomes evident that his presence helps move the plot along and provides a very sweet and romantic storyline.
I thought this story was very unique and it definitely kept my interest throughout the book.  I liked the twist on the theme of innocence lost and the clash of nature vs. science.  Most teens come to realize that the adults in their lives are flawed, but in this setting the realization is extreme and has very dangerous consequences.  Pia is one of a kind and has grown up believing that she is perfect and that her entire purpose in life is to create more perfect beings like her.  It was an interesting approach since she was always aware of who she was. Her immortality was not a big surprise and, as a result, the story was able to explore her discovery of the truth about the people around her.  I think the only reason that it even worked as a story line was because of her complete and total isolation, which was one plot aspect I really liked.  That isolation from knowing even the smallest details of life outside the compound was one of my favorite parts of the book.  It was almost as if her innocence about the world allowed her to see things more openly and, ultimately, see the sinister underbelly of what was going on around her.  There was a combination of science and mysticism which blended well with the Amazonian setting.  The action and romance came together nicely to create a really fun and exciting debut for Jessica Khoury.
This book earned 3.5 birds, rounded up to 4:


 I received this book as a galley from the publisher in exchange for my honest review.
Find Jessica Khoury online:
Website
Twitter
Facebook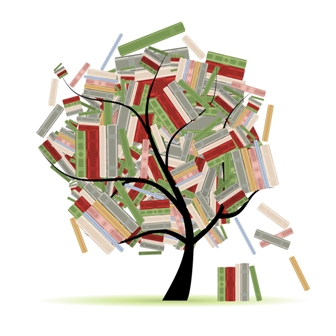 Related Posts