The Night Circus
Author: Erin Morgenstern
Genre: Fiction
Format: ebook
Publisher: Doubleday
Release Date: 9-13-11
"The Night Circus arrives without warning."  Using an usual circus as a setting, two magicians face each other for a competition they know little about.  As the stories of the people who perform in the circus unfold, the two magicians fall in love and must find a way to end the competition that could take their lives.
I absolutely love this book, but I find it so hard to explain.  First of all, the writing is visual and beautiful.  It is set in the late 1800s and early 1900s, and the clothing is so well described that it becomes one of the characters.  There is a definite color scheme to the book because while the circus is entirely black and white, the people who follow it (Rêveurs) wear red scarves to identify themselves.  In this setting, we get to know Celia and Marco, who are magicians taught to compete with each other without knowing who their competitor is.  Although they are the main characters, the reader meets all of the people that were integral in the formation and continuation of Le Cirque des Rêves and you are just as attached to them as the star-crossed lovers at the center of the story. It is an engrossing book with twists, turns and a certain sadness that makes it one of the best books I've read this year. I gave this book 5 stars.
I was lucky enough to go and see Erin Morgenstern talk about her book at one of Houston's indie bookstores, Murder By The Book.  The entire staff was completely enchanted by the book and everyone dressed as Rêveurs, including myself!
(please excuse my terrible phone pics)
They made a special tent for Erin




I was thrilled to meet some fellow book bloggers there:

L to R – Cari, me and Stacey from Page Turners


To avoid spoilers, the author didn't read from the book, but she did discuss how the book came to be. Erin's background  is in theater and visual art.  The journey of this book took about 5 years and a total gutting/rewriting of the original story, which was inspired in part by Edward Gorey and his art.  Erin fielded a lot of questions about a possible movie.  The rights have been sold to Summit Entertainment and they are actively courting the producer of the Harry Potter movies!  She is more interested in seeing the costumes than worrying about the actors, but she did mention that she hopes the director truly loves the book.  Her next book project is in the initial stages, but she said it is going to be a film noir flavored Alice in Wonderland, which sounds really interesting!


I had a wonderful time and want to thank the good people at Murder By The Book for hosting such a great event!







Find Erin Morgenstern online:
Website
Twitter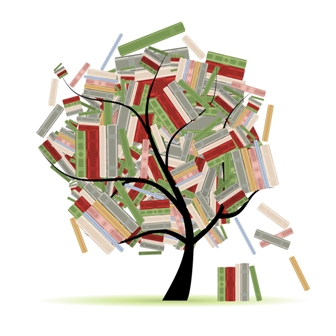 Related Posts