Pretty Girl – 13
Author: Liz Coley
Category: Young Adult
Format: eGalley
Publisher: Katherine Tegen Books
Release Date: 3-19-13
Angie Chapman was thirteen years old when she ventured into the woods alone on a Girl Scouts camping trip. Now she's returned home…only to find that it's three years later and she's sixteen-or at least that's what everyone tells her. What happened to the past three years of her life? Angie doesn't know. But there are people who do—people who could tell Angie every detail of her forgotten time, if only they weren't locked inside her mind. With a tremendous amount of courage, Angie embarks on a journey to discover the fragments of her personality, otherwise known as her "alters." As she unearths more and more about her past, she discovers a terrifying secret and must decide: When you remember things you wish you could forget, do you destroy the parts of yourself that are responsible? – Goodreads
**This book contains descriptions of sexual assault and sexual abuse**
Pretty Girl-13 kept me on the edge of my seat the entire time I was reading it.  Having no memory of the past three years, we follow Angela through her very emotional journey to try and find out what happened.  As her therapist discovers that she has protected herself through creating different personalities, the story takes many twists and turns as the layers of protection are peeled away.  This story is extremely intense because you are never really sure what is happening until Angela knows what is happening.  This type of psychological disorder is not often written about in YA fiction, at least in my experience, and I appreciated that the author tackled this particular coping mechanism.  I thought that Angela showed a tremendous amount of bravery and strength and I really give Liz Coley a lot of credit for writing a character that represents such a strong survivor.  As the plot develops, we find that Angela has had more to deal with than just her disappearance and loss of memory.
While this book definitely packed a strong emotional punch, I still had some reservations about the amount of ground it covered and the structure of the story.  I felt like it pulled me back and forth between being a young adult contemporary novel and being a psychological thriller.  It almost seemed like it couldn't decide what it wanted to be.  There was so much going on that the story line involving a person in Angela's family was only partially resolved, in my mind and the big discovery at the end was implausibly convenient, in my opinion.  Those two things took me out of the story and caused it to take on a more thriller based plot, which would be fine, but that's not how it started out and I felt discombobulated by the change of pace. It was the blending of the two elements that didn't work for me, I guess.  I felt really conflicted when I went to rate this book, but while I had issues with it, I still felt like it tackled a very tough subject in a way that showed the author obviously did a lot of research.  It presented a good view of the hard work that trauma survivors face and the people that work hard to help them reclaim their lives.
This book earned 3.5 birds rounded up to 4:


I received this galley from the publisher in exchange for my honest review.
Find Liz Coley online:
Website
Twitter
Facebook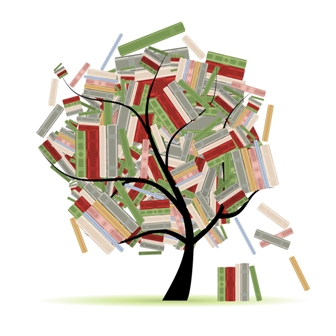 Related Posts