The Knife And The Butterfly
Author: Ashley Hope Perez
Genre: Young Adult
Format:Hardcover
Publisher: Lerner

Release Date: 2-1-12
Azael has been in juvie before, but this time he can;t remember what happened or how he ended up in his small cell. With no lawyer visits or information, all Azz is asked to do is watch Lexi, a girl in the same situation. Lexi has no idea how she ended up in jail, but she knows that somehow she an Azael are connected.  Both Lexi and Azz know that the answers they seek are right in front of them, but they must look deep inside for the strength to face the truth.
This book tells the story of two teens who both come from very touch circumstances and both end up in juvenile detention because of one night.  As the story is revealed, you realize that Azz, a member of an El Salvadoran gang, is there because of some terrible act that he can;t remember.  The answer is somehow ties with Lexi, a girl who has made some bad choices of her own.  As a reader, you learn who they are through diaries and flashbacks that take you to the sad circumstances that brought them to a pace without hope. Lexi's relationship with her mom and her attempts to connect with anyone really got to me.  Azz was equally compelling.  I found his story especially heartbreaking because he tried to live a life on the surface, but it was as if the systems put in place by society all conspired to pull him underground.  His downward spiral into a life of gangs and violence is revealed through flashbacks and the reader gets to experience each step that took him further and further away from a life that he wants for himself, deep inside.  Inside juvenile detention, as Azz is forced to observe Lexi, we learn more about both of their lives and how their experiences have brought them to this point.
Azz and Lexi both have very authentic voices.  I was especially impressed with Azz.  I could really hear his entire upbringing and the whole of his experiences in the way he spoke.  It added an extra dimension to the story.  I find that impressive because it's almost like writing in a dialect and I've read many books that have gotten it wrong and the story suffers because of it.  That is not the case with The Knife and the Butterfly which creates a world through the dialogue of the protagonists.  The entire book was both fascinating and heartbreaking.  It was made more emotional for me with the knowledge that this story could be the story of many young people who are falling through the cracks and struggling to make some sort of life for themselves.  There was a fantastic twist at the end that I loved and Lexi's ultimate decision, while difficult, felt like the best possible outcome.  This book was thought provoking and I was thinking about it long after I finished reading.  It was an excellent story coupled with some tough questions about how we treat our at-risk youth and shows that there is always hope and you always have the power to make things right.
This book earned 4 birds:


Find Ashley Hope Perez online:
Website
Twitter
Facebook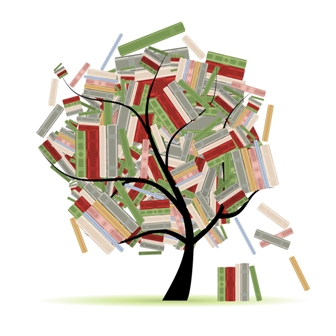 Related Posts