I am thrilled to have Amy Talkington on the blog today talking about her unique and spooky mystery, LIVE, FOREVER!  First, here's little bit about the book: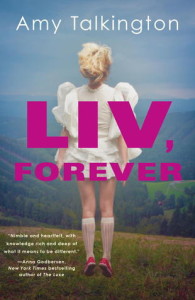 Liv, Forever
Author:
Amy Talkington
Category:
Young Adult
Publisher:
SOHO Press
Release Date:
3-11-14
When Liv Bloom lands an art scholarship at Wickham Hall, it's her ticket out of the foster system. Liv isn't sure what to make of the school's weird traditions and rituals, but she couldn't be happier. For the first time ever, she has her own studio, her own supply of paints. Everything she could want.  Then she meets Malcolm Astor, a legacy student, a fellow artist, and the one person who's ever been able to melt her defenses. Liv's only friend at Wickham, fellow scholarship kid Gabe Nichols, warns her not to get involved, but life is finally going Liv's way, and all she wants to do is enjoy the ride.  But Liv's bliss is doomed. Weeks after arriving, she is viciously murdered and, in death, she discovers that she's the latest victim of a dark conspiracy that has claimed many lives. Cursed with the ability to see the many ghosts on Wickham's campus, Gabe is now Liv's only link to the world of the living. To Malcolm. Together, Liv, Gabe, and Malcolm fight to expose the terrible truth that haunts the halls of Wickham. But Liv must fight alone to come to grips with the ultimate star-crossed love. – Goodreads
This may be a question you get a lot as an author, but I'm always interested in the answer:  How did you come up with the idea for LIV, FOREVER?
First and foremost, it was Liv. I wanted to write about this girl who thinks and feels really deeply but wears some serious emotional armor. Then I started thinking it might be interesting to put a girl like that into a ghost story (something I'd long been interested in). What if she had to die in order to learn how to feel love? I thought that sounded pretty interesting. The final piece was Occupy Wall Street. The Occupy movement was going on while I was cooking up the story and I was really struck by the great divide between the 99% and the 1%. I wanted to play with that theme/fear/suspicion that the 1% would do pretty much anything to stay on top, which comes to play in the mystery.

The main character, Liv, dies about a 3rd of the way through the book, but sticks around to solve the mystery of her death.  Did you have to take a different approach to writing a character who makes that kind of change so early in the story?
That's a good question. But actually Liv's death is really just a change in her circumstances. She suddenly has all these limitations and has to fight for things in a different way. Weirdly, she becomes more active once she's dead (and that was kind of the point). But her death is really just the beginning of her character change.

Do you feel drawn to the mystery/thriller genre or do you write the stories as the ideas come to you?
I like to write the stories that come to me, stories in all different genres (including mystery/thriller). However, as a screenwriter (my "day job"!), you get pigeonholed. It's very hard to get an "assignment" (i.e. get paid to write something) outside of your determined genre. And, because my first movies and scripts were mostly comedies, I've been stuck in that genre (including musicals, dramedies, and other teen stuff) with my screenwriting work. So, I really relished the opportunity to write a mystery/thriller and I hope that this book (and its screenplay adaptation that I'm working on) will help break me into new places.

There have been many books and movies with a boarding school setting.  In your opinion, what is it about a boarding school that is so appealing as a setting?
To be honest, I really didn't understand how big of a genre the YA boarding school book was. It made sense for me to write a boarding school book because I went to a boarding school. And the boarding school setting is perfect for this kind of story. It's both romantic and haunting. A boarding school is also inherently dangerous—you have a bunch of privileged kids put out in the world on their own a little too early, setting up a scenario ripe for bad behavior… and that's what happens at Wickham Hall.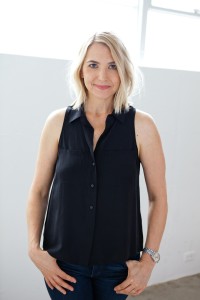 Amy Talkington is an award-winning screenwriter and director living in Los Angeles. Before all that she wrote about music for magazines like Spin, Ray Gun, Interview, and Seventeen (mostly just as a way to get to hang out with rock stars). As a teenager in Dallas, Texas, Amy painted lots of angsty self-portraits, listened to The Velvet Underground and was difficult enough that her parents finally let her go to boarding school on the East Coast. Liv, Forever is her first novel.
Watch the LIV, FOREVER book trailer!
Find Amy online:  Website     Twitter     Facebook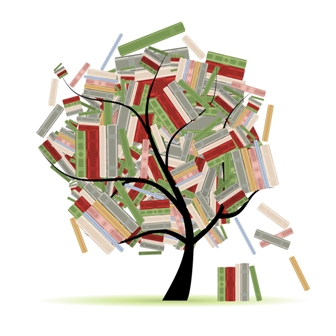 Related Posts