The Gravity of Birds
Author:
Tracy Guzeman
Category:
Fiction
Publisher:
Simon and Schuster
Release Date:
8-6-13
Forty-four years after Alice and Natalie Kessler first met the brilliant young painter, Thomas Bayber, Bayber unveils a never-before-seen work, Kessler Sisters—a provocative painting depicting the young Thomas, Alice, and Natalie. Bayber asks Dennis Finch, an art history professor, and Stephen Jameson, an eccentric young art authenticator, to sell the painting. But their task becomes more complicated when the artist requires that they first locate Alice and Natalie, who seem to have disappeared. Told in alternating chapters that weave revelations about the sisters' past with clues Finch and Jameson discover in the present, this story sets three characters on a collision course with their histories, showing how families tear themselves apart and then try to bind themselves together again, not always creating the same fabric. – Goodreads
The Gravity of Birds was an enthralling love story, but not in the way that love stories usually operate.  Instead of being about how love is perfect or can make perfection out of flaws, it was about how deeply flawed love can be.  The book uses flashbacks to piece the story together beginning with a search for a painting created by a famously reclusive artist.  As the story is told, the winding road of secrets becomes more and more complex.  While some of the coincidences seemed a bit clumsy at times, I thought the book was well structured, overall.  I liked getting to know the characters when they were older at the same time as I got to know them in their younger years, thanks to the use of flashbacks.  The characters were deeply flawed, but also complex.  Just when I thought I had someone figured out as all good or all bad, another layer was revealed and it became impossible to put anyone into a particular category.  That idea that even the most painful choices were made with best intentions created a lot of excellent moral tension in this book.
The relationship between the two sisters was fascinating to me  Although the reader doesn't really observe it directly for most of the book, the story that is uncovered tells of a deeply conflicted relationship.  Both Alice and Natalie have sad stories, but the most tragic aspects were hidden beneath the more banal sadness in their lives; Natalie's loneliness and Alice's physical limitations were only the surface of pain that went almost too deep to fathom.  The imagery of the family as fabric, as mentioned in the jacket copy, is apt in this case.  Reading this story was like seeing different threads and then observing how they were woven together to create not only this group of people, but the individuals, as well.  Anyone who enjoys stories about the way that families interact and hurt each other, while still feeling deeply devoted, will want to read this incredibly gripping book.
I received this galley in exchange for my honest review.
Find Tracey Guzeman online:
Website
Twitter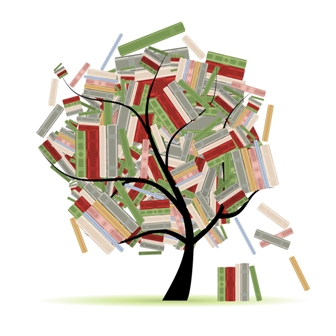 Related Posts