The Eleventh Plague
Author: Jeff Hirsch
Genre: Young Adult
Format: ebook
Publisher: Scholastic
Release Date: 9-1-11
Stephen Quinn doesn't remember a world before The Collapse and travels the country with his Grandfather and Father as they scavenge for anything valuable to trade for the things they need to survive. When Stephen loses his Grandfather and his Father is seriously injured, he is rescued by the people of Settler's landing. What he finds is a world that seems like a dream; baseball games, school and neighborhood barbecues all exist in this strange place. It isn't until Stephen meets Jenny that he realizes that he isn't the only one that feels out of place.
I admit that this book first caught my attention because it was blurbed by Suzanne Collins.  So, being the loyal Hunger Games fangirl that I am, I thought that I should give this book a try and I am so glad that I did.  I am a fan of the dystopian sub-genre and I have noticed that the type of dystopia that is the scariest is the world that is most plausible.  The Eleventh Plague takes place in the not too distant future where an unsteady global economy and diplomatic breakdowns with China caused a world war that unleashed nuclear weapons and genetically engineered plagues that basically destroyed the entire social and political structure of the United States.  Stephen and what's left of his family, travel back and forth across the country, avoiding rogue army units and "slavers", scavenging what they can to trade for what they need to survive.  I was immediately chilled by the set up because the human race had so easily fallen apart and a new and terrifying normal just accepted.  Society has been sent back to the Dark Ages, as the saying goes, and the giants of the modern era (Wal Marts and big SUVs) are only as good as what can be reaped from them for trade. 
The world that Jeff Hirsch creates is so terrifying that when Stephen meets people from Settler's Landing, a gated community like so many others we've seen, the simple act of helping a stranger seems completely foreign to him.  The descriptions of the community with its restored neighborhoods and attempts to rebuild a structured life are both eerie and comforting.  I loved the contrast between the brutal world of the first half of the book and the insulated suburban society of Settler's Landing.  It would have been easy for Stephen to simply accept his new life and settle down, but the only thing he has ever known is uncertainly and he really struggles with an existence that doesn't involve constant fear and movement.  When he meets Jenny, the adopted Chinese daughter of his rescuers, he sees in her a part of himself because she is an outsider, as well.  I found their relationship so interesting because it seemed that knowing each other allowed them to admit that perhaps there were parts of their lives that they really did care about and wanted to preserve.  The story deals with a lot of hefty ideas, such as war, racism, free will and justice.  Most of all, this book is about the small glimmer of hope that is always there, even if it takes a monumental effort to find it. 
This book earned 5 birds:


Find Jeff Hirsch online:
Website
Twitter
Facebook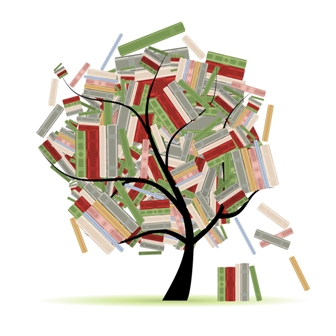 Related Posts