The Demon Lover
Author: Juliet Dark
Category: Fiction
Format: eGalley
Publisher: Ballantine
Release Date: 12-27-11
Since accepting a teaching position at remote Fairwick College in upstate New York, Callie McFay has experienced the same disturbingly erotic dream every night: A mist enters her bedroom, then takes the shape of a virile, seductive stranger who proceeds to ravish her in the most toe-curling, wholly satisfying ways possible. Perhaps these dreams are the result of her having written the bestselling book The Sex Lives of Demon Lovers. Callie's lifelong passion is the intersection of lurid fairy tales and Gothic literature—which is why she's found herself at Fairwick's renowned folklore department, living in a once-stately Victorian house that, at first sight, seemed to call her name. But Callie soon realizes that her dreams are alarmingly real. She has a demon lover—an incubus—and he will seduce her, pleasure her, and eventually suck the very life from her. Then Callie makes another startling discovery: Her incubus is not the only mythical creature in Fairwick. As the tenured witches of the college and the resident fairies in the surrounding woods prepare to cast out the demon, Callie must accomplish something infinitely more difficult—banishing this supernatural lover from her heart. – Goodreads

As many paranormal novel do, this one started out with a seemingly normal woman and put her in a situation that become increasing abnormal.  The idea of an incubus is very old folklore and this story puts a very fun twist on an old story.  I enjoyed the way the house that Callie eventually buys almost becomes a character itself, with secrets and a history that mirror's Callie's own.  Setting the book in a college town gave it a small town feel while providing a lot of characters in the guise of academics.  The supporting characters in this story were quirky and unusual.  I found myself wondering if they were really supernatural creatures or just eccentric professors.  That brought out a lot of the humor in this book, I think, and provided more than one chuckle while I was reading.
There was a romantic aspect to this book, but it was unusual since it was wrapped up in the story of the incubus.  However, it was well done and I think that those who enjoy paranormal romance will be pleasantly surprised by this book. Overall, this story was entertaining.  It was a good combination of sexy and funny with a myriad of supernatural creatures.  All of the different beings in the book made for some interesting situations and I liked the melding of all of the folklore.  I don't read a lot of adult paranormal, but I must say that this was fun .  If you're looking for something that's quick and entertaining, this book fits the bill!
This book earned 3 birds:


I received this book in exchange for my honest review.
Find Juliet Dark online:
Facebook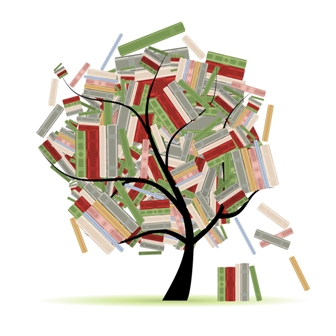 Related Posts