Team Human
Authors:
Sarah Rees Brennan and
Justine Larbalestier
Genre: Young Adult
Format: ARC
Publisher: Harper Teen
Release Date: 7-3-12
Just because Mel lives in New Whitby, a city founded by vampires, doesn't mean she knows any of the blood-drinking undead personally. They stay in their part of town; she says in hers. Until the day a vampire shows up at her high school. Worse yet, her best friend, Cathy, seems to be falling in love with him. It's up to Mel to save Cathy from a mistake she might regret for all eternity. On top of trying to help Cathy (whether she wants it or not), Mel is investigating a mysterious disappearance for another friend and discovering the attractions of a certain vampire wannabe. Combine all this with a cranky vampire cop, a number of unlikely romantic entanglements, and the occasional zombie, and soon Mel is hip-deep in an adventure that is equal parts hilarious and touching.
When I heard about this book, I knew that I needed to read it and it did not disappoint.  Team Human was hilarious and irreverent without being disrespectful or condescending to the vampire genre.  It boasts a main character that is witty, strong and ever so slightly flawed, which I love.  Mel's narration of the book provided some laugh-out-loud moments.  Francis, Cathy's vampire love interest and Mel's rival, is the straight man to Mel's jokes and she manages to scandalize the very formal, and very old, vampire at every turn.  Their interactions added a lot of humor to the story.  The mystery sub-plot also gave Mel a chance to do some sleuthing, which is always a favorite of mine.  The disappearance of their friend's father and Mel's determination to find out what really happened was another reason why this book became a page turner.
The excellent world building really gave the book that extra spark, in my opinion.  In this version of the US, vampires are citizens, relatives and sometimes friends. It is a different take than most vampire related stories.  It made the book even better because there wasn't the oft written moment when the beautiful girl discovers that *gasp* vampires are real.  Everyone in New Whitby knows they're real and if it were up to Mel, there would be no interaction between humans and vampires at all.  However, Team Human wasn't just a hilarious satire, it was also a book about friendships, romantic relationships, and how friends can survive even the most dramatic life changes. With wit and humor, Team Human examines love, personal choice, family and friendship with some very touching moments that made it both funny and thoughtful. 
This book earned 4 birds:


Find Sarah Rees Brennan online:
Website
Twitter
Facebook
Find Justine Larbalestier online:
Website
Twitter
Facebook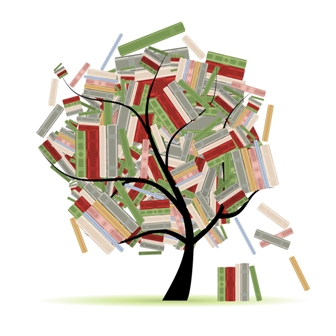 Related Posts