I am so happy to have Marcus Sedgwick back to Ex Libris to answer some of my questions about his latest book, She Is Not Invisible.  First, a little bit about the story:
She Is Not Invisible
Author:
Marcus Sedgwick
Category:
Young Adult
Publisher:
Roaring Brook Press
Release Date:
4-22-14
Laureth Peak's father has taught her to look for recurring events, patterns, and numbers–a skill at which she's remarkably talented. Her secret: She is blind. But when her father goes missing, Laureth and her 7-year-old brother Benjamin are thrust into a mystery that takes them to New York City where surviving will take all her skill at spotting the amazing, shocking, and sometimes dangerous connections in a world full of darkness. She Is Not Invisible is an intricate puzzle of a novel that sheds a light on the delicate ties that bind people to each other.
How did you first come up with the idea for SHE IS NOT INVISIBLE?
This book started AT LEAST 8 years ago, with me thinking about coincidences and how cool they are. We all love them, I think, and a relatively small one can give you those lovely chills. However, it's very hard to convey that sense of excitement to anyone else – and you end up lamely saying 'you had to be there…' I wondered for a long time about how to approach the subject best, and, in the end my breakthrough was when I decided not to write a book about coincidence directly, but to write a book about a writer writing a book about coincidence. That made things easier. Then, five years or so into the process, I decided that it might be interesting, and by interesting it turns out I meant deeply challenging, to write the book with a first person protagonist and one who happens to have been born blind. That was a huge thing to try and achieve, and so I enlisted the help of the students (now friends) of New College in England, which is a specialist school – all the students are either blind of have some level of visual impairment. With their patient help, Laureth, the hero, came to life.
Was it difficult writing about Laureth's experiences without being able to use what she sees as a descriptor?
That's a great question and the answer is perhaps surprising – in fact, it was actually very liberating. I'll try and explain why. As a writer, we live with several 'rules' hanging over our heads – and one of those is how we construct the people and places in our books so that the reader finds them to be real and true. So usually a big part of that is physical descriptions of people and places. It's important, for sure, but actually I don't think the way people look is that interesting, and certainly not the most important thing about somebody – what really makes a person is what's on the inside, and the way they speak and act, not the colour of the hair, skin or eyes. And yet we live on, as writers, with the tyranny of being supposed to describe those things. If I don't do it, my editor begs me to put some physical description on. So with She Is Not Invisible, because it's a first person narrative and because that person has been blind from birth, I was freed of this tyranny! It was such a joy not to feel obliged to find smart ways to be subtle in conveying physical information of the sights around my character. Of course, I had to make up for this in other ways, with other senses, etc, but I for one was very happy to write one book without such considerations hanging over me all the time.
Laureth's father is obsessed with the idea of the logical patterns in coincidence.  Has anything ever happened to you to make you think that perhaps there is a pattern to the people, places, and things we connect with in life?
I have spent a long time, like Laureth's dad, thinking about coincidences, especially as some VERY weird ones have occurred to me. But ultimately, I came to the boring conclusion that coincidences don't exist – not in the sense that they have meaning. I do think it's all just down to the math, if you like. That given the amount of variables in the word, it would be really weird if weird things NEVER happened. If you see what I mean.
I believe that this is your 13th published novel.  With so many books under your belt, what has gotten easier about the writing process and what, if anything, has gotten more difficult?
That's another great question. Yes, this is novel 13, and along the way I have learned a little about writing. And the main thing is this – most things in life get easier, the more you do them. Writing novels gets harder. People talk about that 'tricky second book'. I urge you to consider the 'tricky thirteenth book' – because once you've started ticking off ideas in your head, and if you want, like me, to try and beat yourself with every book you write, this obviously gets harder as the books roll by. Of course you don't always achieve it, but you have to try, and that can seem very daunting. Another thing people don't believe when I tell them, is this; I have no more confidence in what I do than when I started. Honestly that is true. The doubt and fear are just the same. But there are things that have got easier – talking about books gets easier, doing events, public speaking, -all those things that we need to do to promote our work, and I'm glad for that.
Thank you so much, Marcus!
Marcus Sedgwick was born and raised in East Kent in the South-east of England. He now divides his time between a small village near Cambridge and the French Alps. Alongside a 16 year career in publishing he established himself as a widely-admired writer of YA fiction; he is the winner of many prizes, most notably the Branford-Boase Award for a debut novel (Floodland), and the Booktrust Teenage Prize (My Swordhand is Singing). His books have been shortlisted for over thirty other awards, including the Carnegie Medal (four times), the Edgar Allan Poe Award (twice) and the Guardian Children's Fiction Prize (four times). Marcus was Writer in Residence at Bath Spa University for three years, and has taught creative writing at Arvon and Ty Newydd. He is currently working on film and other graphic novels with his brother, Julian, as well as a graphic novel with Thomas Taylor. He has judged numerous books awards, including the Guardian Children's Fiction Prize and the Costa Book Awards.He has illustrated some of his books, and has provided wood-engravings for a couple of private press books.
Find Marcus Online:
Twitter
Website
Facebook
US Tour Schedule
Read an Excerpt of She Is Not Invisible
I have a gorgeous finished copy of She Is Not Invisible to give away to one lucky person in the US or Canada.  Simply fill out the rafflecopter form!  (You must be 13+ to enter).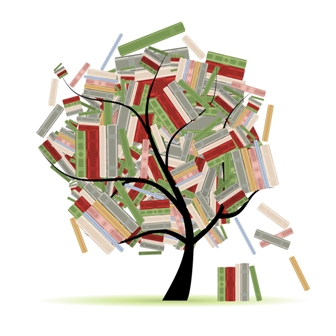 Related Posts