Such A Rush
Author:
Jennifer Echols
Category:
Young Adult
Publisher:
MTV Books
Release Date:
7-10-12
High school senior Leah Jones loves nothing more than flying. While she's in the air, it's easy to forget life with her absentee mother at the low-rent end of a South Carolina beach town. When her flight instructor, Mr. Hall, hires her to fly for his banner advertising business, she sees it as her ticket out of the trailer park. And when he dies suddenly, she's afraid her flying career is gone forever. But Mr. Hall's teenage sons, golden boy Alec and adrenaline junkie Grayson, are determined to keep the banner planes flying. Though Leah has crushed on Grayson for years, she's leery of getting involved in what now seems like a doomed business — until Grayson betrays her by digging up her most damning secret. Holding it over her head, he forces her to fly for secret reasons of his own, reasons involving Alec. Now Leah finds herself drawn into a battle between brothers — and the consequences could be deadly. –
Goodreads 
I have heard very good things about Jennifer Echols, but never really understood until I read this book.  Needless to say, I will be reading everything this author has ever written.  Such A Rush takes all of the angst of being on the verge of adulthood, mixes it with the struggles of growing up in poverty and adds some wonderfully steamy romance to create a compelling and very emotional story.  Grayson's sincere, although misguided, reasons for blackmailing Leah mask a very deep hurt and as Leah gets to know him, she realizes that her picture of his life was not always reality.  Their chemistry is undeniable and that tension is artfully intertwined into every aspect of the story.
Leah's determination to break the cycle of poverty and become a pilot was the one thing that kept her from repeating her mother's self-destructive habits that lead to chronic unemployment and near homelessness.  Through her job at the airport, Leah painstakingly carves out a small bit of independence and gains the respect of her mentor, Mr. Hall.  When he dies, her life becomes entwined with his twin sons and it is in this tangled relationship that we not only see Leah's incredible strength, but her vulnerability, as well.  She is unapologetic about her past and the choices she has made and I loved that about her.  I felt very protective of Leah.  I wanted to cheer when she triumphed and cry when she was hurt or disappointed.
This is the type of book that I want to put into the hands of teen girls and women everywhere.  Leah is not perfect and does not pretend to be so.  She makes mistakes, but she does not let those mistakes or her humble circumstances define her. Her single-mindedness shows an inner strength that I would want for my daughter, or for any young woman.  Jennifer Echols has written an incredibly powerful story that had me riveted from beginning to end.  You are most certainly missing out if you don't put this book on the top of your reading list.
Find Jennifer Echols online:
Website
Twitter
Facebook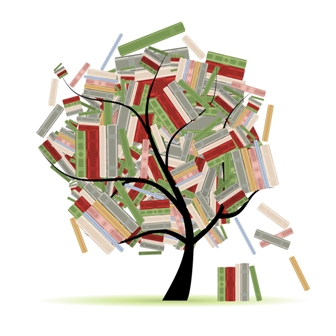 Related Posts