If you have read Delirium and Pandemonium, this review is spoiler free.
Requiem
Author: Lauren Oliver
Category: Young Adult
Format: ARC (borrowed)
Publisher: Harper Teen
Release Date: 3-5-13
Now an active member of the resistance, Lena has been transformed. The nascent rebellion that was under way in Pandemonium has ignited into an all-out revolution in Requiem, and Lena is at the center of the fight. After rescuing Julian from a death sentence, Lena and her friends fled to the Wilds. But the Wilds are no longer a safe haven—pockets of rebellion have opened throughout the country, and the government cannot deny the existence of Invalids. Regulators now infiltrate the borderlands to stamp out the rebels, and as Lena navigates the increasingly dangerous terrain, her best friend, Hana, lives a safe, loveless life in Portland as the fiancée of the young mayor. – Goodreads
I think it's safe to say that my heart flew to my throat and remained there the entire time I was reading this book.  The insane cliffhanger in Pandemonium made me very anxious to see where this story would go, and boy did it go.  The tension between Lena and Alex is heartbreaking and while everyone is trying to survive the increasingly brutal attacks that are coming to The Wilds, Lena is also trying to process her feelings and everything that has happened to her in the past year.  Lauren Oliver does a wonderful job of weaving a story that is part adventure, part painful romance, so that you are afraid for your life one moment and hoping to be kissed the next.  I cannot think of one part of this book that was slow. It was non-stop from beginning to end.
Perhaps my favorite part of this book was Hana's point of view.  On the other side of the fence, so to speak, Hana has been cured and awaits her wedding to the next mayor.  The impulsive, thrill seeking Hana we knew in Delirium is much different.  The way she is written was so artful in its shaping of someone that is the same in structure but so different in all other ways.  It is an insiders view of what it's like to be cured and it was wonderfully different than Lena's perspective.  It gave this story such depth that without it, I know it would not have been such a compelling book.  Hana's world is what you would expect, of course, but there are many things that surprised me and I think that many people will find this to be their favorite part of the book, as well.
As much as I love this series, I was disappointed in the ending.  That is not to say that it was bad, but it was so open ended that it seemed almost unfinished.  While the love triangle situation is resolved, there is no follow-up or resolution to some major characters and their fates.  By no resolution, I mean not even an implication as to what happens to them.  Their story lines are just dropped.  I was so surprised by this that I read it twice to make sure I didn't miss anything.  At first I thought that maybe my ARC was missing pages.  I am not a fan of the perfectly packaged ending, but this was way beyond unresolved.  Quite frankly, it was just odd.  However, I would not let that stop you from reading this.  It is still the same thrilling story and compelling characters that you have gotten to know in the first two books.  Lauren Oliver created a world that was brutal, yet still held beauty, and I know that many people will be sad to see this series end.
This book earned 4 birds:


Find Lauren Oliver online:
Website
Twitter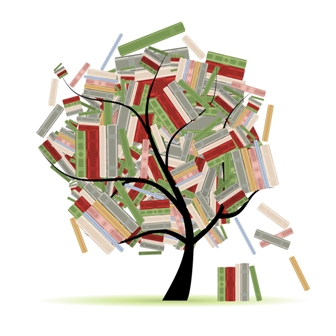 Related Posts