This is a review of the third book in the Hex Hall series.  If you haven't read the first two books, you might want to skip this review. You can find my reviews here:
Spell Bound
Author: Rachel Hawkins
Genre: Young Adult
Format: ebook
Publisher: Hyperion
Release Date: 3-13-12
Just as Sophie Mercer has come to accept her extraordinary magical powers as a demon, the Prodigium Council strips them away. Now Sophie is defenseless, alone, and at the mercy of her sworn enemies—the Brannicks, a family of warrior women who hunt down the Prodigium. Or at least that's what Sophie thinks, until she makes a surprising discovery. The Brannicks know an epic war is coming, and they believe Sophie is the only one powerful enough to stop the world from ending. But without her magic, Sophie isn't as confident. Can she get her powers back before it's too late? – Goodreads
Spell Bound picks up right where Demonglass left off, with Sophie traveling to find her mother who, for some reason, is with the Brannicks. There are some very surprising twists right from the start and it was very interesting getting to know some Brannicks after hearing about them in the first two books.  Sophie has a lot more responsibility on her shoulders this time and I loved the strength that her character showed, even when the dds seemed pretty impossible.  There is a lot of action in this book and the fighting is both physical and magical.  It was a great balance of action and non-actions scenes which made the story flow very nicely.
Spell Bound was a wonderful ending to this part of the series.  Sophie certainly grew up through the course of the books and I was happy to see that she kept her wonderfully snarky sense of humor throughout.  While Spell Bound was very funny in parts, it also had some very serious moments.  Some of the characters that you have come to really care about in this series make some pretty major sacrifices and it made the book that much more wonderful.  I enjoyed every one of these books and while I am sad to see this series end, I think that Spell Bound was a wonderful and entertaining way to close this chapter.  Rachel Hopkins mentioned on Twitter that there might be some spin-off books, and I hope we get to glance into the lives of Sophie and her crew through the stories of some different characters.
This book earned 4 birds:


Find Rachel Hawkins online:
Website
Twitter
Facebook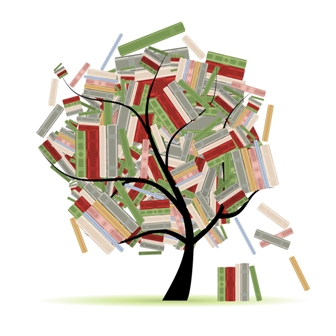 Related Posts