Find out more information about this feature and my ratings here.
Ask The Passengers
Author:
A.S. King
Narrator:
Devon Sorvari
Performance:
Excellent
Available Now
Astrid Jones desperately wants to confide in someone, but her mother's pushiness and her father's lack of interest tell her they're the last people she can trust. Instead, Astrid spends hours lying on the backyard picnic table watching airplanes fly overhead. She doesn't know the passengers inside, but they're the only people who won't judge her when she asks them her most personal questions . . . like what it means that she's falling in love with a girl. As her secret relationship becomes more intense and her friends demand answers, Astrid has nowhere left to turn. She can't share the truth with anyone except the people at thirty thousand feet, and they don't even know she's there. But little does Astrid know just how much even the tiniest connection will affect these strangers' lives–and her own–for the better. –
Goodreads
Astrid is my kind of girl.  She's smart, funny, sarcastic and disdainful of all of the things that high school seems to value, like popularity and social standing.  In Ask The Passengers we read about Astrid's confusion about her feelings for a girl she works with and her pain over the way her family seems to be changing.  Her mother is completely wrapped up in the appearance of her life rather than the substance and her sister seems to be following that path while her Dad spends his free time escaping through chemicals.  You won't wonder why Astrid doesn't want to confide in her family, but you will want her to find answers somehow.   From the very first line, I could really feel Astrid's confusion and hope that things would eventually be clear, somehow.  Life in a small town often means presenting one face to the public while really feeling another way.  That theme came up a lot in this book and it was an excellent parallel to the way many teens feel when they view themselves as different.   Astrid's determination to be herself without labels was deeply moving and made me want to cheer.  Throughout the story, Astrid not only sends love to the passengers, but she also asks them questions.  So, we get snapshots of the lives of the passengers as they fly overhead.  I really loved this part of the story.  They were wonderful vignettes showing the struggles that people face at all ages and stages in life.  The end of this book was so beautiful and heartbreaking that I wept. ( Ok, fine, I ugly cried.)  Ask The Passengers should be required reading for everyone.  It's one of those stories that will speak to you no matter what your life experience has been.  You will find yourself thinking about it after you've finished and maybe even sending love to those who need it.
I loved the narration of this book.  I think that Devon Sorvari captured Astrid's voice perfectly.  She also did an excellent job of voicing the rest of the cast in a way that gave good distinction as well as bringing out everyone's personalities.   If this book has been on your list for a long time, as it was on mine, I highly recommend trying the audio.  It definitely did this beautiful story justice.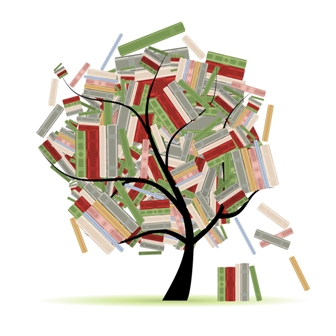 Related Posts