I am never more grateful to live in Texas than when I go to the Texas Library Association annual convention.  I was lucky enough to attend this year's convention and had a fabulous time!  Even though the book bloggers see each other on Twitter every day, it's always nice to meet-up in person.  It's also nice to crash a ROTC banquet and sweet-talk the photographer into letting us take a photo in front of their back-drop!

From left to right: Jennifer, Stacy, Stephanie, Jen, me, and Cari!
As always, there was a lot of silliness and photo bombing…..

….and books!  I'm not a librarian and I don't work in publishing, so it's always such a treat to get to talk about books non-stop.
Here are the books that I am really excited about reading:

TLA is always a great place to meet authors, both experienced and debut.
Texas is very proud to add Jenny Martin to the debut author list! Her book (TRACKED) is a YA sc-fi and will be out in 2014 from Dial/Penguin.  Keep an eye out for it!

This year, I was very excited to finally meet Jennifer Echols!  I love her books and she is so lovely!

I also got to meet A.S. King, author of Ask The Passengers (among others) and David Levithan!  I came home with many new additions to my signed book collection:

While it's always great to get books I have been looking forward to, it's always awesome to hear about new titles, as well.  Scholastic hosted an amazing breakfast where we learned out some of their upcoming books.  One I thought sounded really interesting was a new series by Ann M.Martin (The Babysitter's Club).  It's going to be a four book series that tells the story of a girl, each in a different generation of a family. 


The first book is about Abby and is set in 1930.  Book two is the story of Abby's daughter and the series continues until we read about Abby's great-granddaughter.  The last book takes place when Abby is celebrating her 100th birthday.  Doesn't that sound cool????  I just love that idea.
I also got All The Truth That's In Me by Julie Berry.  It's about a girl with a mysterious history that doesn't speak and the society that has cast her out.  It sounds really interesting, so look for it in September from Viking!
Then, there are the books that you never even knew you wanted.  I picked up this ARC from Scholastic. I mean, this might be the greatest title, tag line, and book idea EVER.
Thanks for stopping by!  Please leave a link so I can return the visit. 🙂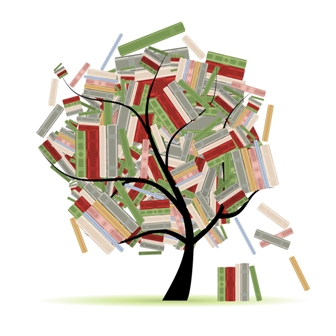 Related Posts