Pawn
(The Blackcoat Rebellion #1)
Author:
Aimee Carter
Category:
Young Adult
Publisher:
Harlequin Teen
Release Date:
11-26-13
For Kitty Doe, it seems like an easy choice. She can either spend her life as a III in misery, looked down upon by the higher ranks and forced to leave the people she loves, or she can become a VII and join the most powerful family in the country.  If she says yes, Kitty will be Masked—surgically transformed into Lila Hart, the Prime Minister's niece, who died under mysterious circumstances. As a member of the Hart family, she will be famous. She will be adored. And for the first time, she will matter.  There's only one catch. She must also stop the rebellion that Lila secretly fostered, the same one that got her killed …and one Kitty believes in. Faced with threats, conspiracies and a life that's not her own, she must decide which path to choose—and learn how to become more than a pawn in a twisted game she's only beginning to understand. –
Goodreads
The market for books set in a dystopian world is more than a little flooded, which is why I was surprised to see this pop up on NetGalley. Since I was a fan of The Goddess Test series, I decided to pick it up.  I must say that Pawn was very enjoyable!  The structure of the plot is not new: a world where one test determines your fate in life, a tattoo that marks your rank and a social system that gives the very few haves everything while others suffer.  However, the excellent pacing and the fact that Kitty was smart, tough, and likable really kept me turning the pages.   Kitty has had a hard life and things are about to get tougher, but crazy circumstances and her eye color, make her a pawn for the ruling family.  She is thrown head first into the middle of a family that is the combination of every indulgent, over-the-top 1980s era soap opera you can think of; dysfunction is something that the Hart family does very, very well..  Deception, death, power plays – all of this creates a very confusing world for Kitty, but with a few allies she is able to navigate the treachery all while learning some devastating secrets.
There were a lot of political thriller elements to this book, which was perhaps why it felt different from a lot of other dystopians I've read.  Since Kitty was inside the family, instead of trying to fight it from the outside, she was placed in a different position than many heroines.  She wasn't born into this family, but she must act as if she was, including the knowledge of every terrible thing that had been done to those she loved.  There were several twists that I did not see coming and even though the plot got very intricate, I never felt confused by all of the twists and turns.  While romance did play a part in this story, it was not the focus of the book, at least in my mind.  Those of you that hate love triangles will be glad to know that there isn't one, at least in this book. Overall,  if you like political thrillers or dystopians, you will like Pawn.  Aimee Carter fans will be very pleased with this new series.
I received this galley in exchange for my honest review.
Find Aimee Carter online:
Website
Twitter
Facebook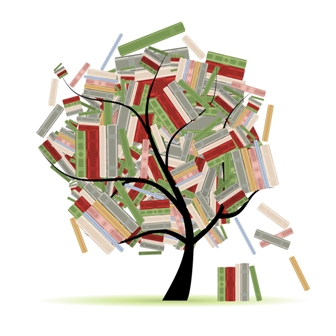 Related Posts