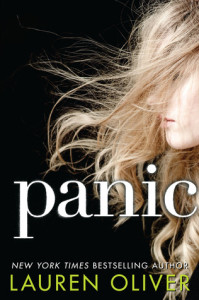 Panic
Author:
Lauren Oliver
Category:
Young Adult
Publisher:
Harper Collins
Release Date:
3-4-14
Panic began as so many things do in Carp, a dead-end town of 12,000 people in the middle of nowhere: because it was summer, and there was nothing else to do. Heather never thought she would compete in Panic, a legendary game played by graduating seniors, where the stakes are high and the payoff is even higher. She'd never thought of herself as fearless, the kind of person who would fight to stand out. But when she finds something, and someone, to fight for, she will discover that she is braver than she ever thought. Dodge has never been afraid of Panic. His secret will fuel him, and get him all the way through the game, he's sure of it. But what he doesn't know is that he's not the only one with a secret. Everyone has something to play for. For Heather and Dodge, the game will bring new alliances, unexpected revelations, and the possibility of first love for each of them—and the knowledge that sometimes the very things we fear are those we need the most. – Goodreads
Panic was not what I was expecting at all, which was both good and bad.  It was part thriller/mystery, part contemporary issue book.  The dual point of view gave some great insight into the participants of 'Panic', primarily Dodge and Heather, and their lives, which had some pretty major challenges.  The small town setting gave the plot the desperation it needed to make the game believable, at least in the beginning.   You could really feel the way the town had almost nothing to offer to a teen who didn't a plan for how to get out. The game itself was terrifying, and while I was little perplexed as to how the teens weren't caught since it was something that was repeated every year, it was still fun to read what insane challenge the players would have to accomplish next.
This book existed on two different planes for me.  One one hand, it was a story that had some really great and compelling characters.  The kids in this book, particularly Dodge and Heather, had home lives that broke my heart, and I cared about what happened to them.  I really understood the lengths they were willing to go to to try to improve their lives.  The rest of the characters, however, just stayed very two dimensional.  That's a problem since everyone is supposed to be so connected in the story.  The other plane of existence for the book was in the idea of Panic itself.  It was great as a plot motivator, but as the book went on, it became so unrealistic to me that it was a distraction.  Even though the challenges got more and more insane, as the story progressed, it seemed that Panic faded a little and we got less detail. That halted the momentum, just a little.  I know that a lot of people will like this book and it was enjoyable.  I liked the thriller feel to it and the mystery that shrouded the judges and the way that challenges were communicated without being caught by the authorities.  This would make a great vacation read for spring break if you're looking for a quick, fast–paced book.
I received this galley in exchange for my honest review.
Find Lauren Oliver online:
Website
Twitter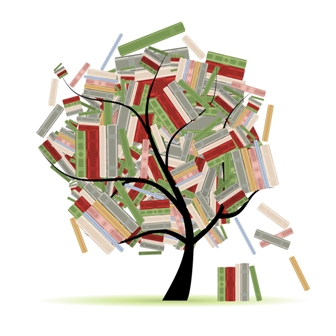 Related Posts