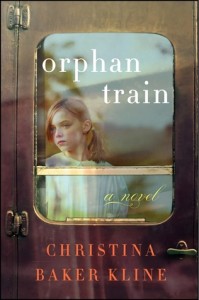 Orphan Train
Author:
Christina Baker Klein
Category:
Fiction
Format:
eGalley
Publisher:
William Morrow
Release Date:
4-2-13
Nearly eighteen, Molly Ayer knows she has one last chance. Just months from "aging out" of the child welfare system, and close to being kicked out of her foster home, a community service position helping an elderly woman clean out her home is the only thing keeping her out of juvie and worse. Vivian Daly has lived a quiet life on the coast of Maine. But in her attic, hidden in trunks, are vestiges of a turbulent past. As she helps Vivian sort through her possessions and memories, Molly discovers that she and Vivian aren't as different as they seem to be. A young Irish immigrant orphaned in New York City, Vivian was put on a train to the Midwest with hundreds of other children whose destinies would be determined by luck and chance. The closer Molly grows to Vivian, the more she discovers parallels to her own life. A Penobscot Indian, she, too, is an outsider being raised by strangers, and she, too, has unanswered questions about the past. As her emotional barriers begin to crumble, Molly discovers that she has the power to help Vivian find answers to mysteries that have haunted her for her entire life – answers that will ultimately free them both. –
Goodreads
Orphan Train was a breathtaking story that started in modern day main and then, through the memories of a nonagenarian that Molly befriends in a desperate attempt to avoid juvie.  You get right away that Molly has had a tough road with her status as a foster kid and her Native American heritage setting her apart.  Even though Molly is tough and prickly, you will still love her.  The story flashes back to Vivian's childhood and her experience as an Irish immigrant who is orphaned and sent to the Midwest for adoption on the orphan trains that ran between the late 1800s up to the market crash in 1929.  Her story is a chronicle of everything that our modern day system is not, as well as the horrible circumstances of the Great Depression.  The historical facts surrounding the story were as interesting as the fiction.
What really gripped me about this book as how real everyone seemed.  I really felt like I could close the book and go look up more information about Vivian, as if she was real.  The way that Orphan Train takes an actual event and weaves characters into it was seamless and so I became wholly invested in everyone's well being.  When Vivian's heart broke, so did mine.  When I read Molly's story, I wanted to be the one to rescue her.  In addition, you cannot deny the way that Molly and Vivian's stories seem to have so many similar characteristics.  While we hear more detail about Vivian's journey, it is clear that Molly's emotional scars are very similar to Vivian's.  They loved only cautiously after living a life where everything was taken from them over and over again.  Their friendship brought a beautiful synchronization to the story.  As Vivian remembers her life, Molly finds her purpose in their unlikely friendship.  In a book with a lot of heartbreak, that connection served as the stitch that bound them together and, in turn, will bind the reader to the story, as well.
I received this galley in exchange for my honest review.
Find Christina Baker Klein online:
Website
Twitter
Facebook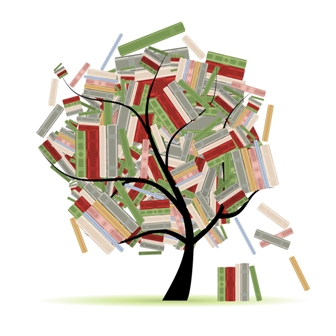 Related Posts