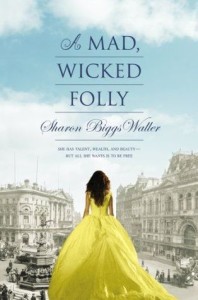 A Mad, Wicked Folly
Author:
Sharon Biggs Waller
Category:
Young Adult
Publisher:
Penguin
Release Date:
1-23-14
Welcome to the world of the fabulously wealthy in London, 1909, where dresses and houses are overwhelmingly opulent, social class means everything, and women are taught to be nothing more than wives and mothers. Into this world comes seventeen-year-old Victoria Darling, who wants only to be an artist—a nearly impossible dream for a girl. After Vicky poses nude for her illicit art class, she is expelled from her French finishing school. Shamed and scandalized, her parents try to marry her off to the wealthy Edmund Carrick-Humphrey. But Vicky has other things on her mind: her clandestine application to the Royal College of Art; her participation in the suffragette movement; and her growing attraction to a working-class boy who may be her muse—or may be the love of her life. As the world of debutante balls, corsets, and high society obligations closes in around her, Vicky must figure out: just how much is she willing to sacrifice to pursue her dreams? –
Goodreads
A Mad, Wicked Folly started out as many YA historicals do, with a girl who is smart and headstrong being brought back home from overseas due to an unfortunate mishap.  Soon, though, the story goes in a direction that I haven't seen as often.  As the women of the UK fight for the right to vote, their struggle for independence parallels Victoria's struggle to make a life for herself that she chooses.  Her wealth and privilege are great, but even with every material comfort, it is plain to see that she has almost no freedom.  She does not won any property (nor can she), she does not have a say in who she will marry, either.  She is destined to go from being the property of her father to being the property of her husband.  I thought the story did a very good job of giving the reader a picture of the advantages of her life (her wealth) and the disadvantages (her "obligation" to marry well).
I think the reason I liked this book so much was that it shed light a a time of history that doesn't get as much examination.  The Suffragettes, both in the US and the UK, were seen as immoral trouble makers.  For simply wishing to have a say in their government, they were imprisoned, beaten, and publicly shamed.  While A Mad, Wicked Folly gives just a small peek into this important time in history, I think it's wonderful that it gives this glimpse.  Victoria was risking her relationship with her family, her worldly possessions, and even her well being simply to have to right to decide whether she'd like to go to school or marry the person of her choosing.  Seeing what the Suffragettes are going through makes her look at her own life and helps her find the conviction to pursue a life that she wants for herself.   We take so many small things for granted today, and I liked how this book took Victoria's wishes, which do not seem out of place in today's world, and put them into historical perspective, really showing how hard it was to break out of the mold once you were in a certain strata in society.  The story itself was entertaining and surprisingly action-packed, with protests and secret romantic encounters.  It was a great blend of romance, history, with some food for thought, as well.  I'll definitely be adding A Mad, Wicked Folly to my list of recommended historical fiction for 2014.
I received this ARC in exchange for my honest review.
Find Sharon Biggs Waller online:
Website
Twitter
Facebook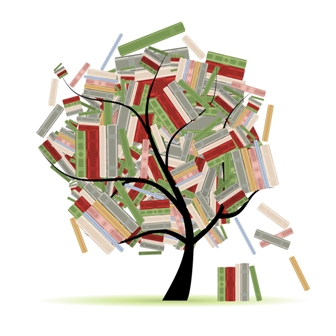 Related Posts